Taco shells made out of cheese. Taco shells. Made. Out of CHEESE. TACO SHELLS MADE OUT OF CHEESE.
I thought I would just leave it at that, because what additional information do you really need? I owe the place a little more love though, so let's get into it. The place in question is La Bonita's in Palm Springs. It's always great finding good Mexican food, and this place is no exception.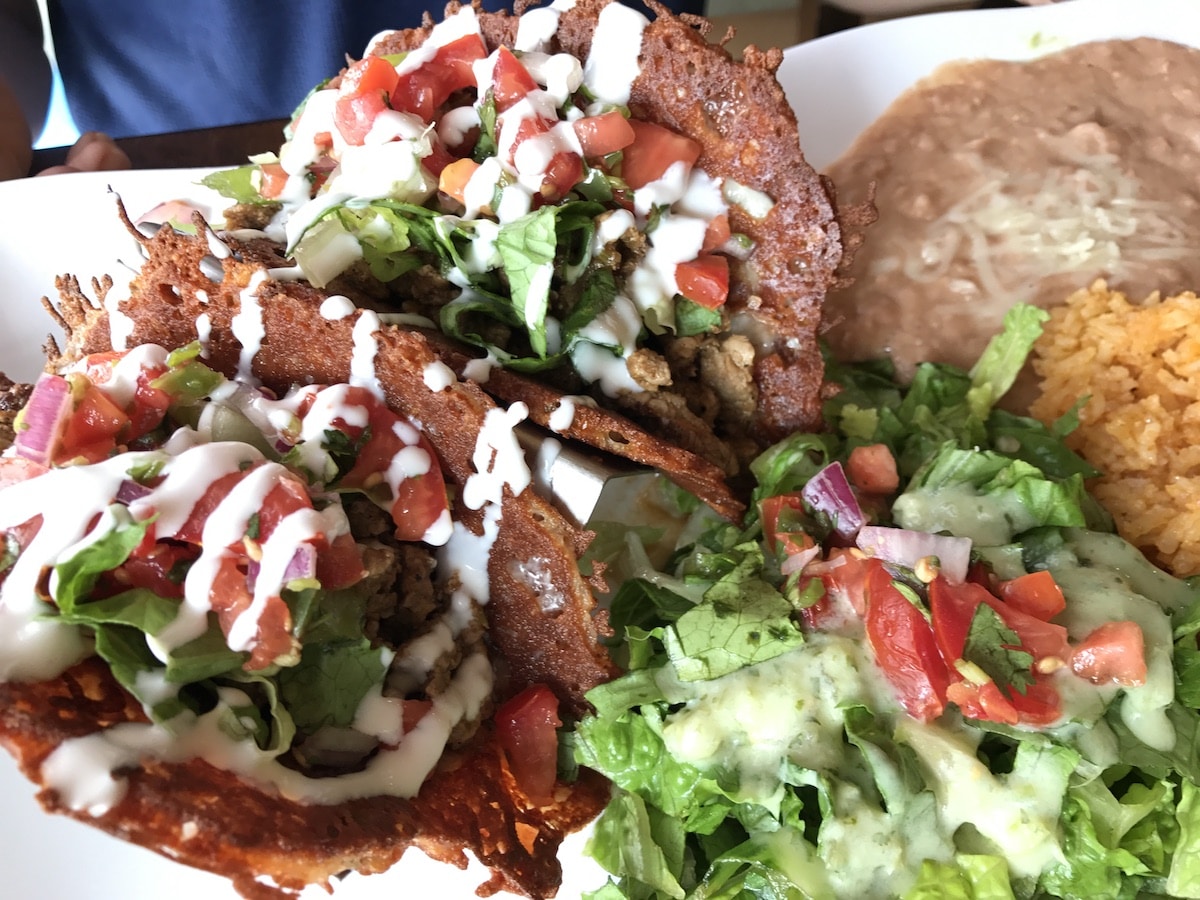 My Taco Buddy ordered the plate pictured above and I ordered the plate pictured below. *I should note that the taco plate below would normally include cilantro, pico de gallo, and onions, but I ordered it without cuz, well, picky eater here.
They were delicious, the carne asada was top notch! Great wait staff, quick service, and from what I could tell, the owner himself was the one whipping up dem tacos! Alright, alright, alright!
According to their Facebook page, they have pretty sweet Taco Tuesday deals, too. $2 tacos, $3 for imported beer, and $5 chavelas. Can't go wrong with decent taco and booze prices.
I forgot to add that you can have Hot Cheetos added to your cheesy taco shells. They will ground those suckers up and then add them to the cheese. Making for a next level type taco shell. Shouldn't things like that be illegal?
Answer: no.
La Bonita's is located at 330 N Palm Canyon Dr Palm Springs, (760) 318-8883
(Don't blink or you'll walk right past it!)