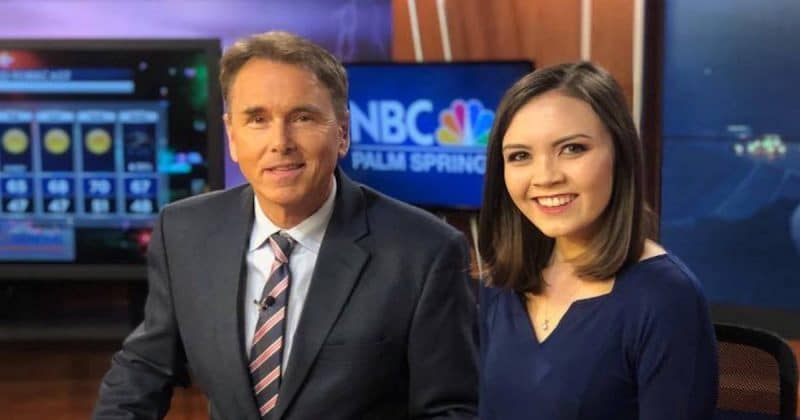 Jerry Steffen is back on Palm Springs TV (where he belongs).
Just three months after being excused from his morning gig on KESQ (after they blew up an entire TV station), Steffen has been added to the KMIR weather guesser team where he will be seen giving the forecast on weekends and additional segments during the week – as well as filling in for current KMIR weather guessers Mike Everett, Luzdelia Caballero, and Bryan Gallo.
"It actually happened quite fast," Steffen told Cactus Hugs. "When Gino LaMont, the KMIR News Director, heard I was still in the Valley, he reached out and asked me if I was interested in joining his news team. Everyone at KMIR has been extremely nice and very welcoming which has made my transition a whole lot easier."
Steffen's first day on KMIR was Monday.
"After nine fun years forecasting weather at KESQ (ABC), I am now doing the same at KMIR (NBC) which also broadcasts out of the Coachella Valley here in Southern California," Steffen said in a Facebook post. "Everyone, including news anchor Lauren Day, has been so very nice and welcoming which is making the transition a bit easier. By-the-way, the Peacock says, 'Hi!'"
We wish Jerry the best and it's nice to see him back on the local TV.