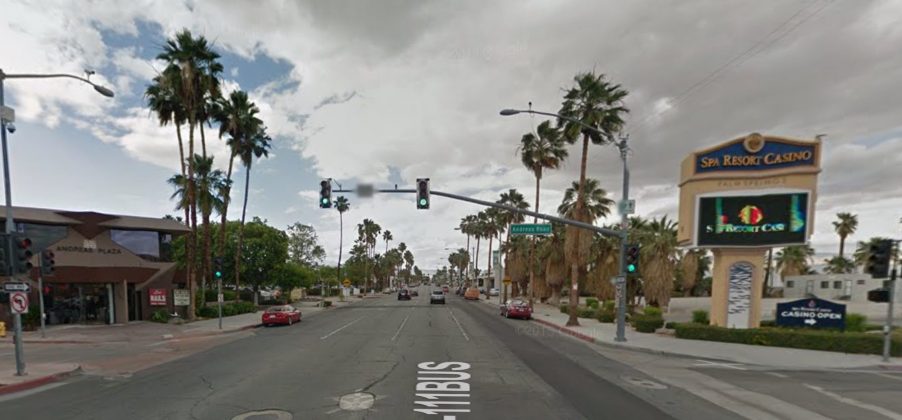 A project that has been years in the making (even though it makes little to no sense) will come to fruition next week as Indian Canyon Drive in Palm Springs will changeover to a much, much slower two-way road.  So, yeah, plan on giving yourself even more time to get around the area, I suppose.  Via the Desert Sun:
Work will take place nightly, next week, along the one-mile stretch of Indian Canyon between Alejo Road and Camino Parocela with each day debuting another section of the new two-way thoroughfare, according to Palm Springs city staff.

Beginning Monday, two-way traffic will take effect between Alejo and Amado roads and the conversion will stretch farther south to Tahquitz Canyon Way by Tuesday morning. It'll reach Arenas Road on Wednesday, Ramon Road on Thursday and Camino Parocela by Friday.

Once the $5.3 million conversion is completed, Indian Canyon will have two northbound lanes, one southbound lane and a center lane. Street parking will remain.
And with many projects, including a gigantic arena, coming to the area, the city has chosen to make things slower and more congested than they were before, which seems like an odd strategy (which could've been avoided) – but city leaders believe that the changes will see more people driving the road then before which they believe will help businesses along the route.
Which just might work…assuming people don't just choose to follow their Waze App and avoid the traffic by simply driving around it from now on.