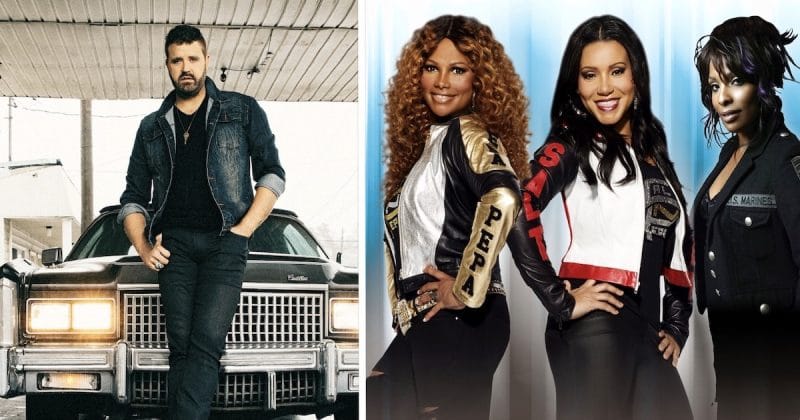 The 2019 Riverside County Fair and Date Festival will run February 15 – 24 in Indio. In addition to rides, vendors, live animals, stuffed animals, the demolition derby, and deep-fried everything, there will also be several performances – including Randy Houser, Ramon Ayala, Salt-n-Pepa, and Kool and the Gang.
Here's the lineup for the concerts, which are included with the price of a ticket (if you are looking for a discounted ticket or two, we have details on that for you here):
Randy Houser – Saturday, February 16th at 7:30 pm
The country singer known for hits like "How Country Feels" and "Runnin' Outta Moonlight" will be the first major headliner at the fest, during opening weekend.
Ramon Ayala – Sunday, February 17th at 7 pm
The Norteño music legend performs on the first Sunday of the Date Fest.  Ayala is best known for his master of the accordion and has been performing and songwriting for over 40 years.
Salt-n-Pepa – Friday, February 22nd at 7:30 pm
Salt-n-Pepa's here….Sal..Sal..Sal…Salt-n-Pepa's here.  Ahh, you know the rest.  The hip hop group known for  "Push It" and "Let's Talk about Sex" get things started on Friday of the closing weekend of the Riverside County Fair!
Kool & the Gang – Saturday, February 23rd at 7:30 pm
They've sold over 70 million albums worldwide and taken home two Grammy Awards.  You know them best for "Celebration," "Cherish," and "Jungle Boogie."   Kool and the Gang will perform on the second Saturday of the Date Fest.
Mariachi Sol de Mexico de Jose Hernandez – Sunday, February 24th at 3:30 pm
Closing things out on the final day at the fest is Mariachi Sol de Mexico de Jóse Hernández  – who have brought their mariachi music around the world, including Spain, China, and even North Korea.
You can get more info on the Date Festival Headliners and other planned events at the fest here.