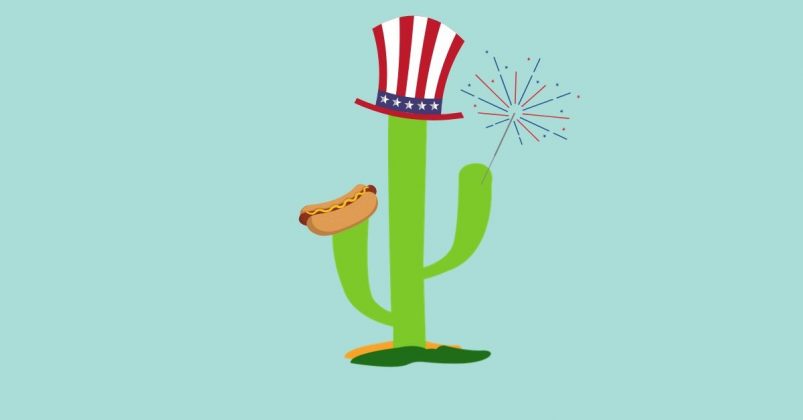 It's time to celebrate America with hot dogs, shit blowing up in the air, and mattress sales, folks…and Cactus Hugs is taking part in all of it.
Just a quick note that the newsletter won't be going out again until Monday and posts might be sort of sporadic over the next couple of days as the Holiday weekend is sure to bring so many home improvement projects, not enough beers, and probably way too many hot dogs to the Cactus Hugs residence.
As always, thanks for your support of Cactus Hugs and I hope you have a happy and safe 4th of July Weekend.