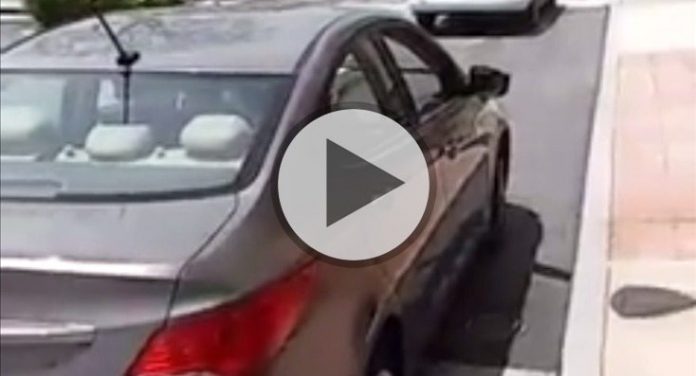 You would like to think that everyone knows not to leave kids or animals in a hot car. Unfortunately, that is just not the case. For one man in Torrance, seeing a baby alone in a car with the windows up and engine off was just too much.
After spotting the one-year-old alone in the car, Carl Paz started recording on his cell phone and entered a Sprint store – where he confronted the child's mother.
"But I mean, it's hot outside," Paz tells the mother. "Is it really that hot?" she responds. "It really is," says Paz.
Paz told CBS 2 the temperature was around 80 degrees outside.
"As we speak, the baby is in the car. As a good parent, I would go out there and be like, 'Maybe I'll go and check on my baby,' " Paz told the unnamed woman.
She responded with, "I can see him. He's not crying. I'm watching him."
The conversation between the two continues for a bit, all while the store manager can be heard taking a stand – only that stand is against profanity instead of a kid left in a hot car – I suppose because that Sprint store is in bizarro world.
It is illegal to leave a child alone in a car no matter the temperature or circumstance according to Torrance Police – who are looking into whether a crime was committed.