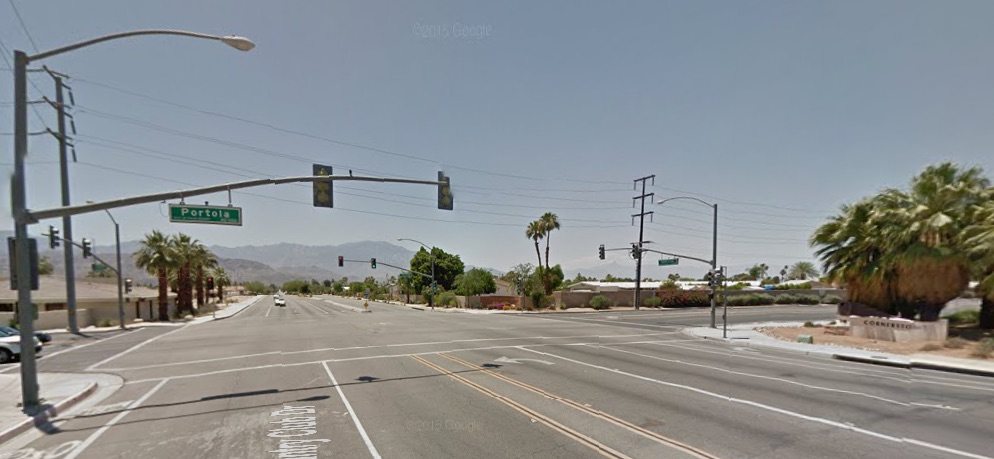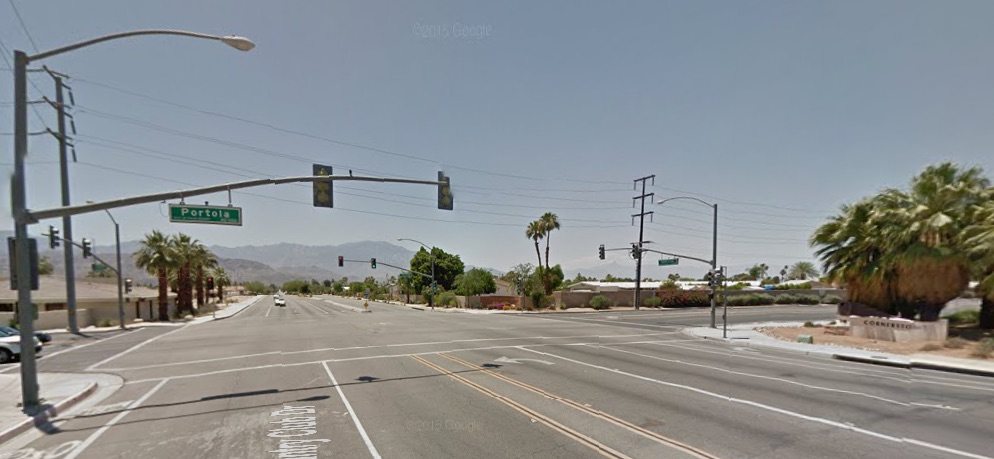 A man who was driving a golf cart was seriously injured in a hit and run accident in Palm Desert Monday night.
The collision occurred about 10 pm near Country Club and Portola, reports KMIR.
The make driver of the golf cart was hospitalized with major injuries. The vehicle that struck the man drove away, according to KESQ. Police are working on a vehicle description to be released to the public.
Palm Desert allows golf carts on most city streets – with drivers "allowed to use golf carts for travel to schools, parks, businesses, shopping centers, and government offices."
Image: Google Maps