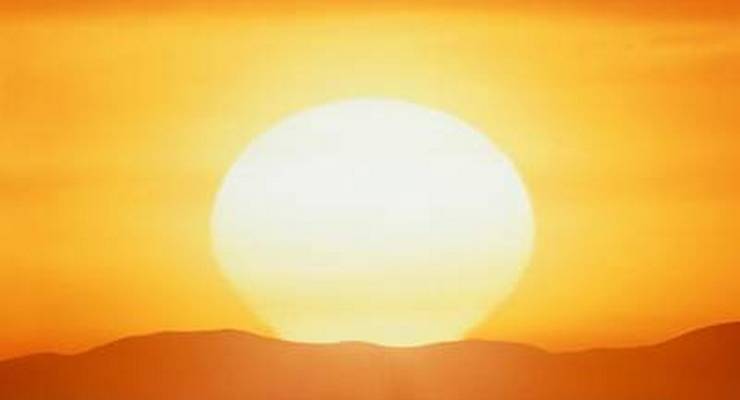 After several cities around Southern California broke heat records on Thursday, temperatures are expected to be even hotter on Friday.  Here is what you need to know. 
Things will be so hot, an Excessive Heat Warning is in effect for the Coachella Valley and High Desert.
Coachella Valley Weather!
Excessive Heat Warning have been posted today for the Coachella Valley, San Gorgonio Pass and High Desert as daytime temps run ~10-degrees above normal. Humidity levels in SoCal will begin to move up tonight and the weekend.https://t.co/iuPDnIUj3U@KESQ pic.twitter.com/JHofAOGdCd

— Jerry Steffen™ KESQ (@JerrySteffen) July 6, 2018
These scorching temps – which could reach 118  – follow high temps in the desert Thursday that reached a scorching 116 – a record for the date in Thermal
A few locations in #SoCal broke or tied high temperature records on Thursday / Ramona and Thermal broke their high temp record and El Cajon tied! #cawx #heat pic.twitter.com/mTDM3lSPtj

— NWS San Diego (@NWSSanDiego) July 6, 2018
As temps soar, be careful.  Heat exhaustion can sneak up on you or those you know.  Here's what to look for.
Do you know the signs? For tips on avoiding heat-related illness and for a map of cooling centers, visit https://t.co/lgDkxJZ9FZ. pic.twitter.com/G52Zh2IVkM

— Los Angeles County (@CountyofLA) July 5, 2018
And be sure to take care of your furry friends.
Even your pets need to be cared for during a #heatwave. #CAwx #WoofWednesdayhttps://t.co/8IFHfbd4Wb pic.twitter.com/8r74HTT3d4

— NWS Los Angeles (@NWSLosAngeles) July 5, 2018
If you don't have air conditioning, get to a cooling center
Here is a list of cooling centers in Riverside County.
Your car is going to get ridiculously hot.  Don't leave your pets in the them and keep them locked so no unexpected guests get inside.
Your car can look like a playground to a child. Always lock your car to keep kids out when you're not present! #KeepBabyOut #CheckForBaby pic.twitter.com/a1qJ92sawM

— CA DMV (@CA_DMV) July 6, 2018
If you're headed to the beach to cool off, be careful in the water as there is a High Surf Advisory in effect.
High Surf Advisory remains in effect through Friday evening bringing surf of 4 to 7 feet with sets of 9 feet. Minor coastal flooding and strong rip currents are also expected. #SoCal #Cawx #TSFabio pic.twitter.com/U2RRVk3U23

— NWS Los Angeles (@NWSLosAngeles) July 5, 2018
Finally, and this is important:
Don't hike!!!!!
Related: 10 things you need to own during a heatwave. 
Related: These were the hottest days in Palm Springs history.