The shortest month of the year is not short on options for entertainment in Palm Springs and the Coachella Valley.  The month will see plenty of shows, activities and events. Here are our picks for the best things you can do in Palm Springs, Palm Desert, Indio, and the rest of the Coachella Valley in February, 2020.
Jerry Seinfeld | February 1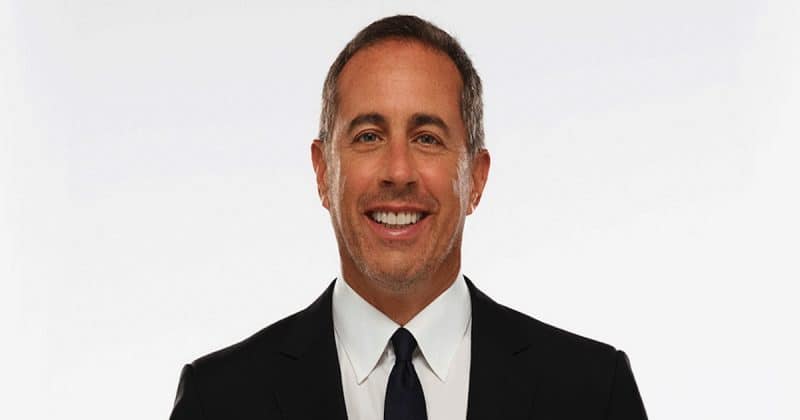 The comedian takes a break from cars, coffee, and comedians to perform in front of a sold-out show at Agua Caliente Casino in Rancho Mirage.  For those who missed out on tickets, you can always plan a trip to see him in Vegas in April.
Get more info here.
Super Bowl – February 2
Yes, the Super Bowl is not in Palm Springs – but there are plenty of Coachella Valley spots where you can watch the game.
We have a full rundown of special promos and events here.
Tour de Palm Springs – February 7 & 8
Participants can ride in a 9, 26, 51, or 102 mile route in and around Palm Springs and the Coachella Valley.  It's the 22nd annual running of the event – which has raised over $3 million for desert charities since 1999.
Get more info here.
Modernism Week – February 13 through February 23
The 10-day event aims to celebrate and foster appreciation of midcentury architecture and design with tours, events, parties, and more.  This year has a whopping 350 events planned during the course of Modernism Week – including the return of those double-decker bus tours.
Get more info here.
Super Love Jam | February 13
Valentine's Day comes to Agua Caliente Casino in Rancho Mirage a day early with a concert lineup including Peaches & Herb, Heatwave, Blue Magic, The Moments, Sly Slick & Wicked, The Temprees, and The Floaters.  Tickets start at $45.
Get more info here.
Valentine's Day | February 14
I remind you not to forget about this, but I think the explosion of flowers, cards, and chocolates in just about every store in the desert in the days prior will do the trick.
Date Festival – February 14 – 23
The Riverside County Fair and National Date Festival returns for its 73rd season with carnival rides, deep fried everything, so many huge stuffed animals, and an entertainment lineup including George Clinton, Banda Machos, Chris Janson, and a 90s lineup of artists that will include Vanilla Ice…no, seriously.   If you are looking for discounted tickets, we have that info for you here.
Get more info here.
Greek Fest – February 22 & 23
The two-day festival at St. George Greek Orthodox Church in Palm Desert celebrates all things Greek with live entertainment, dancing, and, seriously, just give me one of those tasty gyros and some baklava already!!!  Admission is 3 bucks per person.
Get more info here.
Sheryl Crow | February 22
This ain't no disco
And it ain't no country club either
This is a Sheryl Crow concert!
Tickets for the 8 pm show at Fantasy Springs start at $69.
Get more info here.
Rancho Mirage Wine and Food Festival – February 29
The day drinking event returns for its third year and will include over 50 wineries as well as local eateries to enjoy at the Rancho Mirage Community Park.  And, because you are an awesome Cactus Hugs reader, you can get your tickets at a discount.
Get more info here.
Michael Bolton | February 29
Sure, you've heard him sing "When a Man Loves a Woman," but have you heard him sing it…on leap day??  Tickets to the Agua Caliente Casino show start at $49.
Get more info here.
Have a great February in Palm Springs!