The shortest month of the year is not short on options for entertainment in Palm Springs and the Coachella Valley.  The month will see the return of Desert X plus plenty of shows, activities and events. Here are our picks for the best things you can do in Palm Springs, Palm Desert, Indio, and the rest of the Coachella Valley in February, 2019.
Rancho Mirage Wine and Food Festival – February 2
The day drinking event returns for its second year and will include over 40 wineries as well as local eateries to enjoy at the Rancho Mirage Community Park.  And, because you are an awesome Cactus Hugs reader, you can get your tickets at a discount.
You can get the details on how to do that here.
More: Need a place to stay in Palm Springs and the Coachella Valley? Check out the the best deals in the Greater Palm Springs Area from our affiliate partner, hotels.com or just go crazy and stay in that Netflix Time Machine house.
Swing 'N Hops – February 2
The odd mix of vendors, a few food trucks, and swing music returns to a portion of El Paseo in Palm Desert from 1 to 5 pm.  The event is free to attend.
Get more info here.
Felipe Esparza – February 2
The East Los Angeles native's career has been going strong since NBC's Last Comic Standing in 2010. You can check out his stand up special They're Not Gonna Laugh at You which is currently on Netflix or you can just check him out in person when heads to Spotlight 29 Casino.  Tickets are $30 – $40.
Get more info here.
Jay Leno – February 2
The one-time host of The Tonight Show will perform two sets in one day at the McCallum Theater in Palm Desert – with shows at 3 pm and 8 pm.  Tickets start at $68.
Get more info here.
Super Bowl – February 3
Yes, the Super Bowl is not in Palm Springs – but there are plenty of Coachella Valley spots where you can watch the game.
We have a full rundown here.
Boyz II Men – February 8
The four-time Grammy winners behind hits like "End of the Road" and "I'll Make Love to You" return to Fantasy Springs Casino for a Friday night performance.  Tickets run $39 to $79.
Get more info here.
RENT – February 8, 9, 10
The rock musical has been performed to sold-out crowds for the last 20 years.  It brings its anniversary tour to the McCallum Theatre for five shows over 3 days.  Tickets are prices between $65 and $125.
Get more info here.
Brew at the Zoo – February 9
More than 50 breweries will be on hand for the zoo's annual fundraiser – plus there will be food trucks, live entertainment and animal encounters.
Get more info here.
Desert X – Starts February 9
The second installment of Desert X comes to several Coachella Valley cities (but not La Quinta) from February 9 through April 21.  The first round back in 2017 was a huge success, so expect things to be a bit more crowded this time around.  As for what the art installations will be, well, that is a secret at this point.
Get more info here.
Tour de Palm Springs – February 9
Participants can ride in a 9, 26, 51, or 102 mile route in and around Palm Springs and the Coachella Valley.  It's the 21st annual running of the event – which has raised over $3 million for desert charities since 1999.
Get more info here.
Valentine's Day | February 14
We have a big rundown of the events, dining options ,deals, and more for Valentine's Day in the desert here.
Modernism Week – February 14 through February 24
The 10-day event aims to celebrate and foster appreciation of midcentury architecture and design with tours, events, parties, and more.  This year has a whopping 350 events planned during the course of Modernism Week – including the return of those double-decker bus tours.
Get more info here.
Date Festival – February 15 – 24
The Riverside County Fair and National Date Festival returns for its 73rd season with carnival rides, deep fried everything, so many huge stuffed animals, and an entertainment lineup including Randy Houser, Ramon Ayala, Salt-n-Pepa, and Kool and the Gang.  If you are looking for discounted tickets, we have that info for you here.
Get more info here.
Greek Fest – February 16 & 17
The two-day festival at St. George Greek Orthodox Church in Palm Desert celebrates all things Greek with live entertainment, dancing, and, seriously, just give me one of those tasty gyros and some baklava already!!!  Admission is 3 bucks per person.
Get more info here.
Snoop Dogg – February 16
The rapper returns to the Special Events Center for a Saturday night concert at Fantasy Springs Resort Casino in Indio.  Tickets run $59 to $109.
Get more info here.
It's Magic! – February 17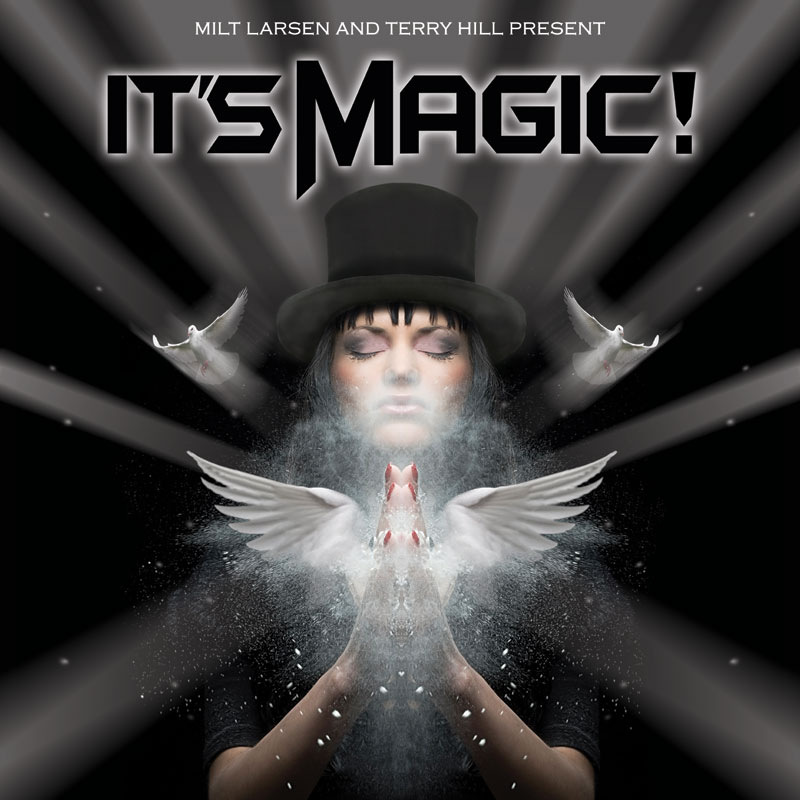 The ensemble magic show is now in its 63rd year.  Producers Milt Larsen and Terry Hill have gathered performers from America's Got Talent, headliners from Las Vegas and international magic award winners into one production for a Sunday afternoon performance at the McCallum Theater in Palm Desert.  Tickets start at $18.
Get more info here.
Pitbull – February 23
Mr. Worldwide returns to Indio for the fourth time since 2013 for a Saturday, 8 pm performance.  Tickets are priced between $79 to $159.
Get more info here.
Have a great February in Palm Springs!
Grab Your Tickets to Palm Springs Props and Hops Craft Beer Fest for Half Price
Props and Hops returns to the Palm Springs Air Museum in November. There will be over two dozen breweries, food trucks, live music, and some really cool airplanes. Best of all, for a limited time, you can get tickets for 50% off.