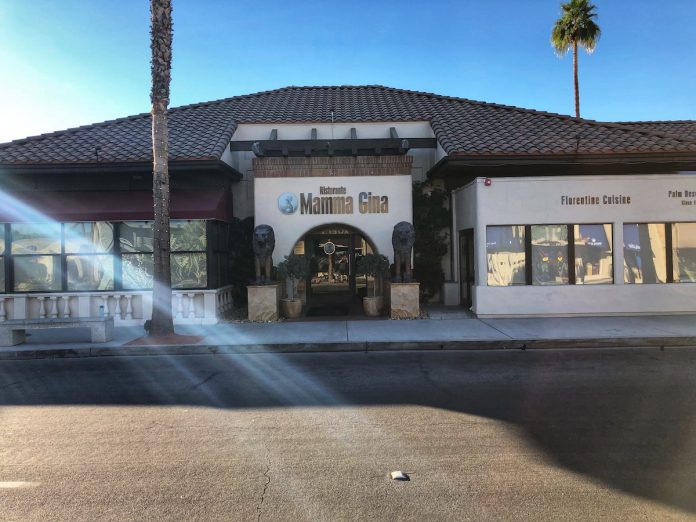 Looking to get lucky in Palm Desert?  There's one place you are guaranteed to do it.
Where you ask?
Well, if you take a look at Ristorante Mamma Gina restaurant, you may notice a couple of huge lion statues…
Yeah. They're pretty cool looking, but let's move in a bit closer…
No. Closer…
Oh, looks like there is something written on a small plaque at both of the lions' feet. Let's see what it has to say.
"Rub my nose and it will bring you luck," it says.
Done!
Seriously though, if you are on El Paseo, rub their noses.  Sure it's not actually proven to bring you luck – but, since hardly anyone reads the plaques, it confuses everyone around the place whenever you do it, which is fun.