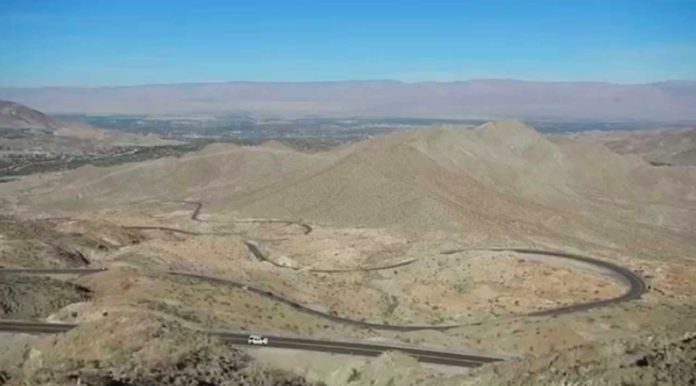 A motorist was hospitalized after their car went 40 feet over the side of Highway 74 in the mountains above Palm Desert Friday night.
The crash happened about 9:35 pm near mile post 89, according to a news release from the Riverside County Fire Department.
Traffic Collision: Over the side – Highway 74 X Mile post 89 in the unincorporated County area south of Palm Desert. Read more: https://t.co/fq8dSSNfti #74Incident #socalfirestrong

— CAL FIRE Riverside (@CALFIRERRU) March 31, 2018
The driver was extracted from the vehicle by firefighters and hospitalized with moderate injuries.