A tipster sent in this billboard, spotted on Dinah Shore, which appears to be the owner of a chain of local pawn shops endorsing Donald Trump's campaign for President.  While I am not sure how, exactly, American will be made great –  I can only guess that has something to do with hocking all of your late grandma's jewelry to Rocky's for far less than what it is worth.
Also, and this might sound crazy, but the correct use of quotation marks might just be a huge first step to help Make America Great!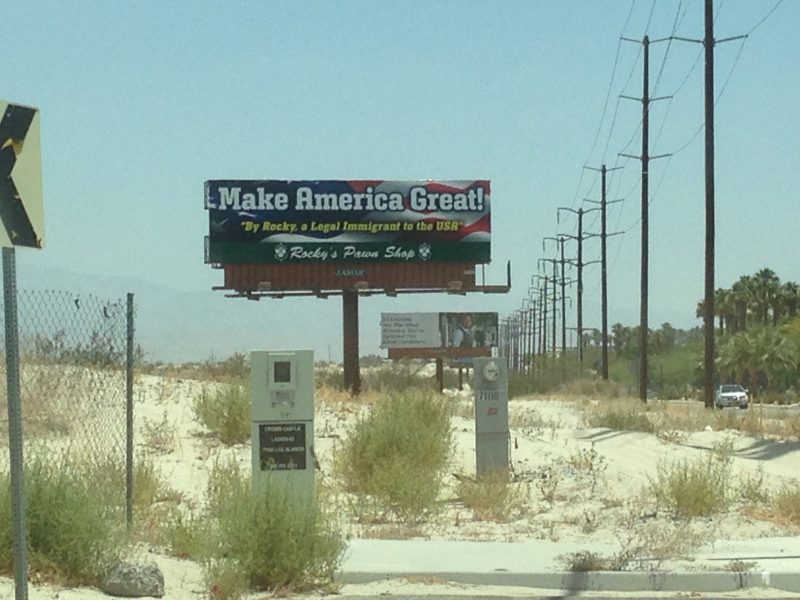 The 2016 campaign is the weirdest campaign.
Thank you for your support of Cactus Hugs. Please follow us on Facebook and Twitter to stay up-to-date.