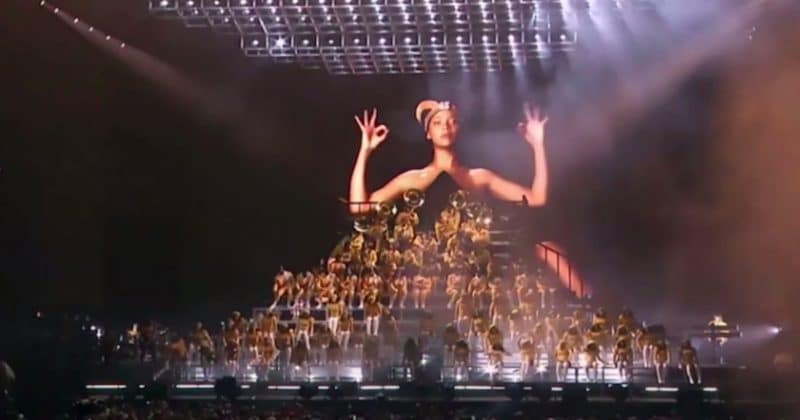 During her groundbreaking set at the Coachella Valley Music and Arts Festival, Beyoncé fans were perplexed as to why she hand signed the number 63. Now, more than two months later, they believe they have an answer.
Saturday, this singer dropped a new album with husband Jay-Z titled Everything is Love – and guess what: the release came 63 days after the Coachella performance.
The Internet does not believe this was a coincidence.
it's been 63 days since coachella……. she tried to tell us i have NO WORDS. pic.twitter.com/TzElVlu38W

— ????micks. (@beyonce_posts) June 17, 2018
AND lastly, #EVERTHINGISLOVE dropped 63 days after Beyoncé did this 6 3 hand sign during her Coachella performance…. she really gave us a countdown ????Her minddddd???? pic.twitter.com/3yEPAy1wW2

— Jaypee Leo (@Jaypeeismee) June 17, 2018
OMG DO YALL REMEMBER WHEN BEYONCÉ DID THE 6 AND 3 SIGN WITH HER HANDS @ COACHELLA? WELL 63 DAYS LATER SHE DROPPED THE ALBUM "EVERYTHING IS LOVE" WHEWW SHE'S BEEN GIVING US HINTS SINCE THE START!!!

— m. (@yoncelogy) June 17, 2018
So was the hand sign a hint about the new album?  Perhaps – and if so, man, she really did think of everything during that Coachella set.
You can check the first video from Everything is Love, titled "Apeshit," below:
(Complex)