Desert X 2019 | All the Info You Need: Dates, Location Map, Info and More
Desert X had a hugely successful debut run in 2017 in Palm Springs and the Coachella Valley. Here is the information regarding dates, locations, and other information regarding the 2019 Desert X installation in the desert.
Dates
The 2019 Desert X event will run from February 9, 2019 through April 21, 2019. But, do note: as we saw in 2017, some installations did not run the entire course of the Desert X schedule and one even was thought to have been stolen (oh, it wasn't).
Locations
Desert X has installations throughout the Coachella Valley, the Salton Sea, and even Mexico!  Get more information plus a map and location for each art installation by clicking on the image boxes below.  If you prefer seeing them all listed on one singular map, we also have that covered and you can check that out here.
A quick note: since some of you might like to be surprised by what you find in the installations, we have set up each of the pages below to have the location info at the top followed by more info and such below.  If you want surprise, stop after you see the map.
All locations are open sunrise to sunset unless otherwise noted.
Participating Artists
Artists participating in the 2019 Desert X installation include:
Iván Argote
Steve Badgett & Chris Taylor
Nancy Baker Cahill
Cecilia Bengolea
Pia Camil
John Gerrard
Julian Hoeber
Jenny Holzer
Iman Issa
Mary Kelly
Armando Lerma
Eric N. Mack
Cinthia Marcelle
Postcommodity
Cara Romero
Sterling Ruby
Kathleen Ryan
Gary Simmons
Superflex.
Desert X Hubs
There will be three Desert X Hubs located across the Coachella Valley where you can get maps, guides, and additional information: Indio 82713 Miles Avenue Indio, CA 92201 Palm Desert 73660 El Paseo Palm Desert, CA 92260 Palm Springs Ace Hotel & Swim Club 701 E Palm Canyon Drive, Palm Springs, CA 92264
Bus Tours
Looking to take a bus tour of Desert X? Well, you're in luck.  They will be available every weekend for $75.00. You can get more info on that here.
What is Desert X anyway?
Desert X is a biennial (every two years) art exhibition where artists from all over he world are invited to create something unique in the Palm Springs Area that "reflect upon the matchless spectacle of the geologic epic, radical abstraction of the surroundings and the singular incursions of man into the seemingly barren landscape itself as it's exhibition space," according to the Desert X website.  And, sure, that sounds important, but bottom line: some talented people create some pretty cool shit that you get to check out for free.
What to Expect
I know it's cliche, but you really can expect the unexpected as artists from different regions and backgrounds have brought their unique visions to life all across the Coachella Valley.
Where should I stay for Desert X?
Coming out to check out Desert X from parts abroad?  Awesome.  Your TOT dollars are appreciated, though they will probably be spent on stupid tourist videos.  Anyway, you can get the best deals in the Greater Palm Springs Area from our affiliate partner, Hotels.com or just go crazy and rent that AirBnb Time Machine House you saw on Nextflix.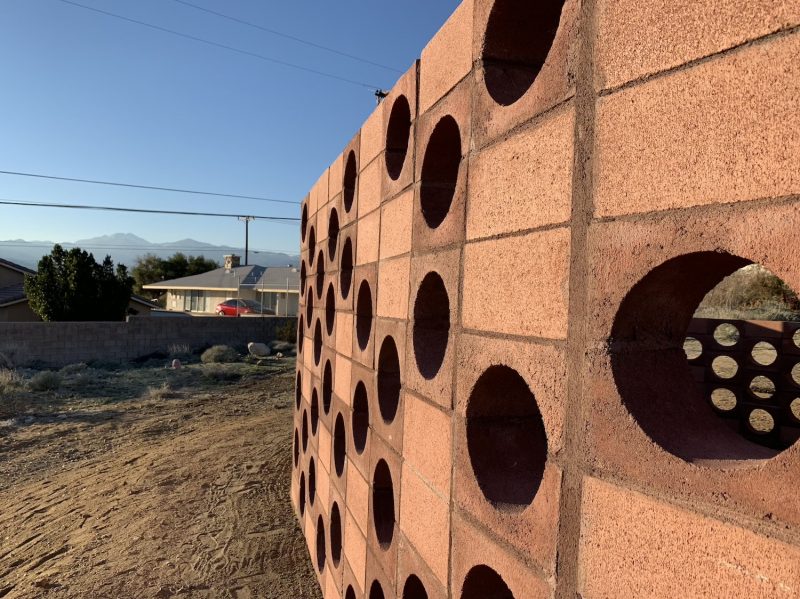 Enjoy Desert X!