It's the last month of the year and there is plenty of stuff going on in Palm Springs and the Coachella Valley.  Below, we have the best events, festivals, concerts, and more in Palm Desert, Rancho Mirage, Indio, Cathedral City, and the entire Coachella Valley during December.
Tamale Festival – December 1 & 2
The two-day International Tamale Festival hits Indio the first weekend in December.  Live music, beer gardens, and, you guessed it: so many tamales.  Admission is free.  The tamales are not.
Related: Things to do in January in Greater Palm Springs 
King of the Smoker – December 1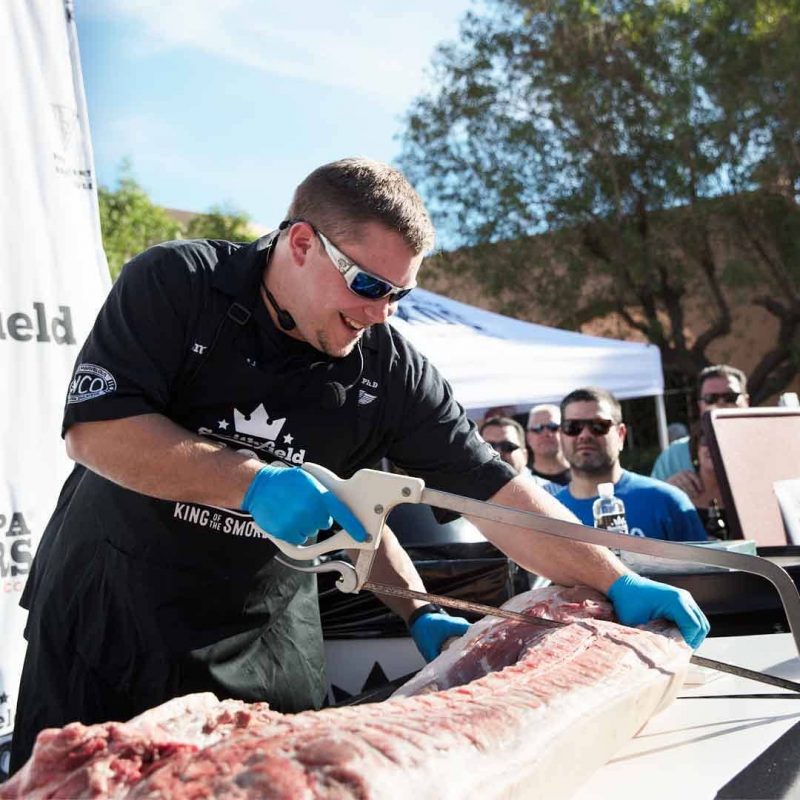 25 of world's  best BBQ Pit Masters will be in Indian Wells to compete for $75,000 and the winner is your tastebuds.  The event is presented by Smithfield Foods & Big Poppa Smokers and will take place from 1 to 5 pm at the Miramonte Resort.
There will be BBQ,  family friendly activities, raffles for prizes, and BBQ classes – all while raising funds for The Casey Lee Ball Foundation for Pediatric Kidney Disease.  Entry for adults is $10 – children 13 years of age and younger are free. Plates of BBQ food will be available for $12 each (2 meats and 2 sides).
Airstream Palooza – December 1
The one-day free event at Hotel Paseo will include live music from four bands, including Pablo Cruise.   There will also be food, music, and, of course, you can have a look at the hotel's new airstream trailer that can be booked for overnight stays.
Get more info here.
All the Tree Lightings and Parades!!!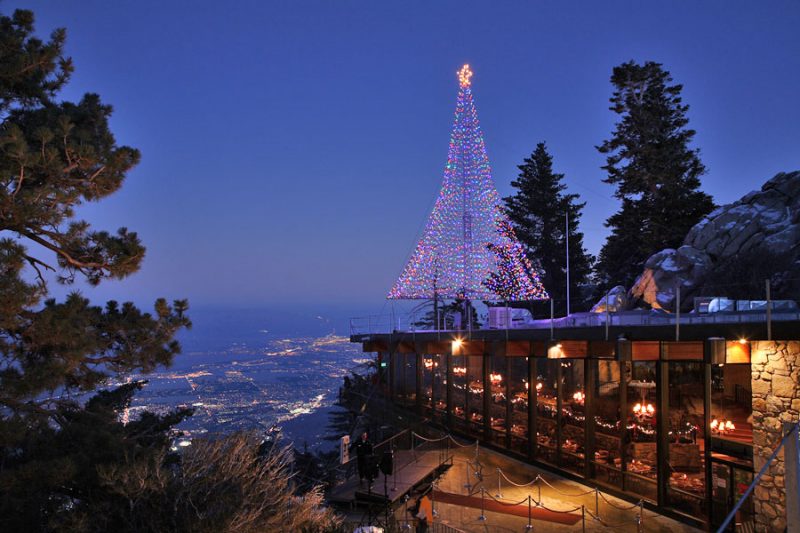 There are plenty of events, light displays, parades, and other things in the Palm Springs area to get you in the holiday spirit.
We have a full breakdown of events here and tree lightings here.
Penn and Teller – December 7
The Vegas magic duo heads south on the 15 Freeway to perform at The Show at Agua Caliente Casino.  The pair have been performing for over 40 years now and always have some new tricks up their sleeves.  Tickets start at $45.
Tony Bennett – December 7
The legendary musician has won 19 Grammy Awards in his career, though even those won't help him get over leaving his heart in San Francisco.  He'll perform the Special Events Center at Fantasy Springs with tickets starting at $49.
Gabriel Iglesias – December 14
Fluffy heads to Cabazon for a 9 pm stand up comedy show. Tickets for the performance have sold out.  But, you can find plenty of them available over at Stub Hub (here).
The Price is Right with Jerry Springer – December 14
It's what happens when two daytime TV shows (you would never think to combine) come together.  Springer hosts a night that has contestants pulled from the audience to compete in the games you see on the TV version of Price is Right – with real prizes on the line.  Getting in will set you back $40 to $60.
A Very Barry Christmas – December 15 & 16
Two nights for Fanilows in Rancho Mirage.  Both nights will see Barry Manilow perform hits and holiday classics.  Manilow has announced that proceeds from the show in the 16th will go to Coachella Valley charities.
Celtic Woman – December 14
The Irish singing group heads to the McCallum to perform Holiday songs on a Friday night.  Tickets are $60 to $100.
LeAnn Rimes – December 15
The country star brings a Christmas show to the McCallum theater with a bonus: Barry Zito, the former baseball pitcher, as her opening act. Admission for the 8 pm show is $40 to $80.
Brian Setzer – December 21
The former Stray Cat and three-time Grammy Award-winner returns to Indio with his 19-piece orchestra to Fantasy Springs Resort Casino for the 15h Annual 'Christmas Rocks!' Tour" on December 21. Tickets are $49 to $79.
(Fantasy Springs Resort Casino)
Have a great December in Palm Springs!
Check back as we update this page if / when any new worthy events are announced.  Anything we missed?  Let us know about it here.