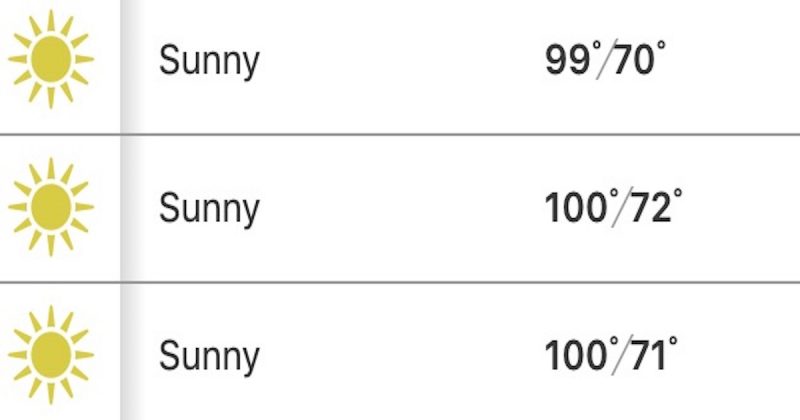 After surviving another scorching summer, Coachella Valley residents have been enjoying a nice stretch of 80-degree days this week but, because Mother Nature just doesn't want you to feel happiness, that's coming to a close – with 90-degree temps set to make their way into the desert followed by, *sigh*, the return of triple digit temps.
Here's the latest forecast for Palm Desert from Weather.com:
Yup, just as you were starting to look at sweaters and enjoy those pumpkin spice lattes, here comes the heat again. How wonderful.
And yeah, I know this is usually how things go down this time of year in the desert. But, and this is important, it doesn't mean we have to like it.