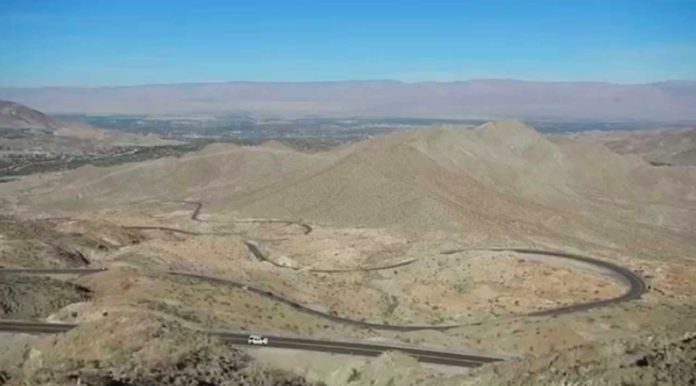 Cactus Hugs has been tracking local stories about the coronavirus.   For a rundown of all of our updates, click here. Stay safe, stay at a good social distance. Thank you for your continued support of Cactus Hugs. For ways to keep this website going (and free!), click here.
As of 3 pm Friday, Riverside County officials have confirmed:
10,490 people have officially tested positive for COVID-19.  240 people have been reported positive in the last 24 hours.
383 people are confirmed to have died in the county from the coronavirus. This number includes 6 reported deaths in the last 24 hours.
A reminder:
REMINDER: We are now posting case count updates M-F, so watch for the next update on Monday, June 15. #RivCoNow #RUHealth #COVID19 pic.twitter.com/ob6cBtgHVT

— Dr. Cameron Kaiser (@RivCoDoc) June 13, 2020
As of 3 pm Saturday, San Bernardino County has confirmed:
7,161 people have officially tested positive for COVID-19.
229 people are confirmed to have died in the county from the coronavirus.
As of 4 pm Saturday, the State of California has confirmed:
149,695 people have official tested positive for COVID-19.
5,054 people are confirmed to have died in the state of CA from the coronavirus.
CNN: 115,000 people in the United States have died from coronavirus.

— Ryan Struyk (@ryanstruyk) June 13, 2020
As of today, more Americans died from COVID19 (117k) than in WWI (116k). #Covid_19 #coronavirus

— Chris Dier (@chrisdier) June 13, 2020
---
The numbers increase everyday…
They are more than just numbers…
They are people we have lost:
'Perfectly Healthy' Andre Guest, a 16-Year-Old Died Suddenly from #coronavirus. https://t.co/gFLk2Fv02E

— Bruce Bourgoine (@BruceBourgoine) June 13, 2020
"Can you see it from heaven? The last gift you gave me was born today. I will definitely take good care of them."

The wife of Li Wenliang, the Wuhan whistleblower doctor who died of coronavirus in February, has given birth to their son https://t.co/7G9DkOFQOn

— CNN International (@cnni) June 13, 2020
---
Kevin Duncliffe has been doing a fantastic job tracking coronavirus cases in the Coachella Valley. If you are on Twitter, you should follow him.  Below are some of his latest updates and, as you will see, things are not looking great in the desert these days:
June 12 — #COVID19 in the #CoachellaValley (+ from day before):

2,712 confirmed cases (+73)
86 deaths (+3)

We're at 653 new cases per week. Two weeks ago, we were at 287 cases per week. pic.twitter.com/Pdy9oqY7q5

— Kevin Duncliffe (@kevinduncliffe) June 12, 2020
As of Friday, 100 confirmed #COVID19 patients are in #CoachellaValley hospitals:

+8 from Thursday
+25 from last Friday

That's the largest 1-day increase I've seen since I started tracking hospitalizations on May 11. The largest 7-day increase, too. pic.twitter.com/WNexo2HXEx

— Kevin Duncliffe (@kevinduncliffe) June 13, 2020
#COVID19 in the #CoachellaValley, by community.

The 14-day trend is up, more sharply: new cases per week are up 128% over 14 days ago — more than double. Last week, new cases were up 83% over 14 days prior.

No new case stats from @RivCoDoc until Monday. #RivCo #RiversideCounty pic.twitter.com/KyfIvPYGUy

— Kevin Duncliffe (@kevinduncliffe) June 13, 2020
And cases aren't just increasing in the Coachella Valley, twenty-one states saw an increase in their seven-day average of daily new coronavirus cases this week in comparison with the previous week. As the Washington Post notes, an increase of coronavirus cases in counties with fewer than 60,000 people is part of the trend of infections surging across rural United States. Now, health experts worry those areas, already short of resources before the pandemic, will struggle to track new cases.
Augustine Casino announced on Friday that it will reopen its doors on Monday.  The casino's general manager told the Desert Sun that the facility has been monitoring the number of coronavirus cases in the region and would reopen "when the tribe deems it safe enough."
A member of Placer County's Board of Supervisors took to Facebook this week to compare the wearing of masks during the coronavirus pandemic to AIDS awareness ribbons. "You see, the face mask is today's sign that you care," he says before ripping off a bandana. "Sorry, I can't have that stupid thing on. More importantly, if you don't have one on it means you don't care." He went on to say only N95 masks would work, and suggested that for those wearing cloth masks are just doing it for aesthetics. "If you're walking around wearing something like this, you might as well be walking around wearing one of these," he concluded, with a red AIDS awareness ribbon in hand. Of course, he's totally wrong.
Speaking of masks, there is a ton of new information out about how they can help slow the spread of coronavirus.  Of course, you already know this and, unfortunately, those who don't take time to read these things are spending all of their time making stupid Facebook videos comparing masks to ribbons (maybe in hopes that they get to spend 5 minutes on Fox and Friends?), rather than reading what science says about masks and then using that information to keep you and your community as safe as possible. 
Under Armour has announced a new $30 reusable black mask that is water resistant and "designed for maximum breathability" while also reducing the spread of respiratory droplets, which health experts consider to be a primary way that the coronavirus is transmitted.
The CDC on Friday released new guidelines for people venturing out these days to places like restaurants and the agency recommends things like, you guessed it, wearing a mask. They also say you should carry tissues and hand sanitizer with at least 60% alcohol in it, everywhere you go.
A Major League Baseball player and a pitching coach have tested positive for coronavirus.
Donald Trump is holding a high-dollar fundraiser tonight.  For those paying up big to attend, they will have to go through numerous screening processes before being allowed to enter – and just imagine if these kinds of precautions were in place for everyone you had to come in contact with at your job:
Donors tonight at $3-million fundraiser with Pres Trump at his NJ Golf Club underwent Coronavirus tests to get in. They had to test negative for COVID-19, fill out a wellness questionnaire and pass a temperature screening. Costs for the tests paid by the Trump Campaign and RNC.

— Mark Knoller (@markknoller) June 13, 2020
How much risk is there in travel activities like flying on a plane, staying in a hotel, taking a cruise, or heading to a theme park these days? USA Today asked an expert who provided some tips on those looking to get away during the coronavirus pandemic.
Finally…
Three panda cubs, born during the outbreak of the coronavirus in China, spent their first International Children's Day rolling around in their crib, sleeping and eating. https://t.co/8u3GQXiRFM pic.twitter.com/c9T8GehG9t

— ABC News (@ABC) June 13, 2020
Thank you for your continued support of Cactus Hugs.
These are stressful times for all of us. Coping with stress will make you, the people you care about, and our desert community stronger. This link has some resources to help with coping and also numbers to call or text if you, or someone you know, feels overwhelmed.
Please, take care of yourself and each other. You are important. You are valued. You are loved. 💚🌵
Anything we missed? Let us know about it.