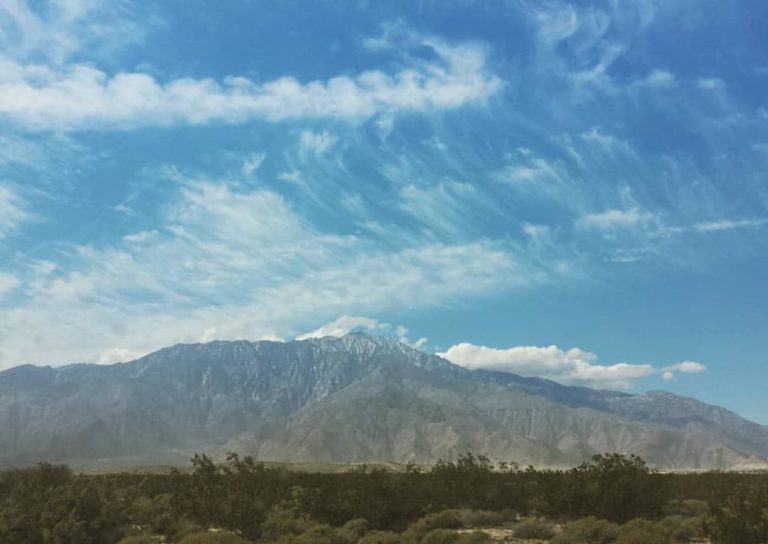 Cactus Hugs has been tracking local stories about the coronavirus.   For a rundown of all of our updates, click here. Stay safe, stay at a good social distance, and thank you for your continued support of Cactus Hugs.
As of 1 pm Friday, Riverside County officials have confirmed 638 people have tested positive for COVID-19.  There have been 15 confirmed deaths in the county.
As of 8 am Saturday, San Bernardino County has confirmed 353 cases of COVID-19.  There has been 13 deaths in San Bernardino County.
As of 7:50 am Saturday, there have been 12,581 confirmed cases of COVID-19 in California.  There have been 285 deaths in the state.
More than 200 people were tested at the Indio Fairgrounds on Friday.
The Desert Healthcare District approved spending $350,000 to buy 10,000 COVID-19 rapid test kits.
The LA Times reports on what it's like inside of Southern California hospitals.  "It's like a pressure cooker," said a nurse at UCLA. "Long on fear and short of gear."
Riverside County officials warned on Friday that the county is running out of time to stop a large coronavirus surge by early May.  "To those who continue to work who are non-essential, who gather at churches, at home, at parks – please stop, we beg you," said Dr. Mike Mesisca, medical director for the county hospital's emergency medicine department. "Small decisions, though they seem, will lead to deaths by the hundreds and thousands – perhaps 2,000 or more in this county alone."
"Despite these and other extreme steps, the United States will likely go down as the country that was supposedly best prepared to fight a pandemic but ended up catastrophically overmatched by the novel coronavirus, sustaining heavier casualties than any other nation." – The Washington Post reports on failures and dysfunction of the federal government.
Many are wondering why the same virus can affect people so differently — killing some while leaving others blissfully unaware that they have been infected at all.  The LA Times spoke to two infectious disease experts about that.
Surgeon General, Dr. Jerome Adams, shares ways to create your own face covering in a few easy steps:
https://youtu.be/tPx1yqvJgf4
The City of Palm Springs says businesses that boarded up after closing due to the coronavirus need to take the boards down so that police officers can see inside the buildings.
So strange to see all these boarded up stores and nightclubs across Palm Springs. But it's not a bad idea to protect yourself against potential crime during this time … pic.twitter.com/qLFq1PJIDS

— Angela Chen KESQ (@AngelaWChen) March 24, 2020
Hiking trails in Palm Springs remain open, but, if people don't practice social distancing, that might not be the case much longer. "The trails remain open but we wanted to make sure that people keep your safe distance so we can keep our trails open," City Manager Ready said at Thursday's council meeting. "Because if we keep finding that that's not the case, council, then we may have to think about potentially closing the trails but right now we certainly want to keep them open."
Here are some tips on hiking during the COVID-19 pandemic.
The golfers just can't let it go.
Gannett, parent company of many newspapers including the Desert Sun and Arizona Republic, saw it's CFO leave on Friday with a golden parachute check of nearly $5 million.  This comes just a few days after the company furloughed employees:
2/ No doubt this crisis has hit newspapers hard.

But @Gannett and the media company it recently merged with paid investors $329.2 million in dividends over the past two years, instead of investing in newsrooms and keeping journalists on the job.

What an insult. pic.twitter.com/J69ZVX0vJL

— Rebekah Sanders 🌵 (@RebekahLSanders) April 3, 2020
A former NFL player, who now owns a dispensary in Moreno Valley, has been warned to stop saying CBD cures coronavirus.
Looking for something to do this weekend?  Here's your Palm Springs Weekend Calendar.
Polo Pizza in Indio is now making minis and they can be made park baked and ready to freeze:
Desert Beer Company is still pouring beers to go.  You can order on their website here.
That's all for this morning.  Thank you for your support of Cactus Hugs.  Take care of yourself, your family, and your neighbors – and, please, be well.
Important information:
Congressman Raul Ruiz has posted a list of local resources and information.
The Washington Post offers plenty of ways that you can help during the coronavirus pandemic.
If you see someone price gouging, there is now a number for that.
The New York Times has an interactive map where you can track every coronavirus case in the United States.
The Washington Post is out with a guide to what you should know about the coronavirus.
Schools are closed, but free student meals are available.  Here is the information on meal programs during this time for each Coachella Valley school district.
Here is a memo by the Department of Homeland security identifying critical infrastructure workers.
The United Way of the Desert has assembled a nice list of information and resources available during the coronavirus here.
— Eisenhower Health (@EisenhowerHeal) March 9, 2020
These are scary and anxious times.  Be safe and kind to each other out there and, please, remember to wash your hands.
Anything we missed? Let us know about it.