Day One of Weekend One of the Coachella Valley Music and Arts Festival is in the books. Here are some highlights from the fest's first day.
Cardi B and Selena Gomez make a surprise appearance
After performing Coachella last year, Cardi B returned during DJ Snake's set, along with Selena Gomez and Osuna. The four performed their hit "Taki Taki."
🚨 Selena Gomez 🔥 Cardi B 🔥 and Ozuna SHUTTING DOWN the #Coachella stage with @djsnake!!! 🚨 pic.twitter.com/Fw6EWYr9Gb

— Entertainment Tonight (@etnow) April 13, 2019
Kacey Musgraves also had a surprise guest
The country singer had a great Coachella set, performing hits like "Butterflies," "Lonely Weekend," "Happy & Sad," "Oh, What a World," "Love Is a Wild Thing," "Velvet Elvis," "Rainbow" and "High Horse."
Musgraves brought out 90-year-old Instagram star Baddie Winkle to close things out.
JFC, look at this burger!!
That's a Hawkins hamburger with a burger patty, hot link, chili, cheese, and omfg put it in my mouth already!!!
Childish Gambino pays tribute to Mac Miller and Nipsey Hussle
Day One headliner Childish Gambino performed a 90 minute set, beginning his performance by telling he crowd, "this is not a concert. This is church."
Gambino performed his hits including "Sober," "Feels Like Summer," and  "This Is America."
He also paid tribute to musicians, Mac Miller and Nipsey Hussle, as well as his dad, Donald Glover, Sr., who died late last year. "I lost my dad this year. We lost Nipsey, we lost Mac [Miller]," an emotional Gambino told the crowd, before adding, "what I am starting to realize is, all we really have is memories."
Childish Gambino breaks down talking about Nipsey Hussle, Mac Miller, & his late father 🥺😢🙏🏾#Coachella pic.twitter.com/3SEYSyLEw4

— EMINEM (@Eminemtvnews) April 13, 2019
Blackpink performed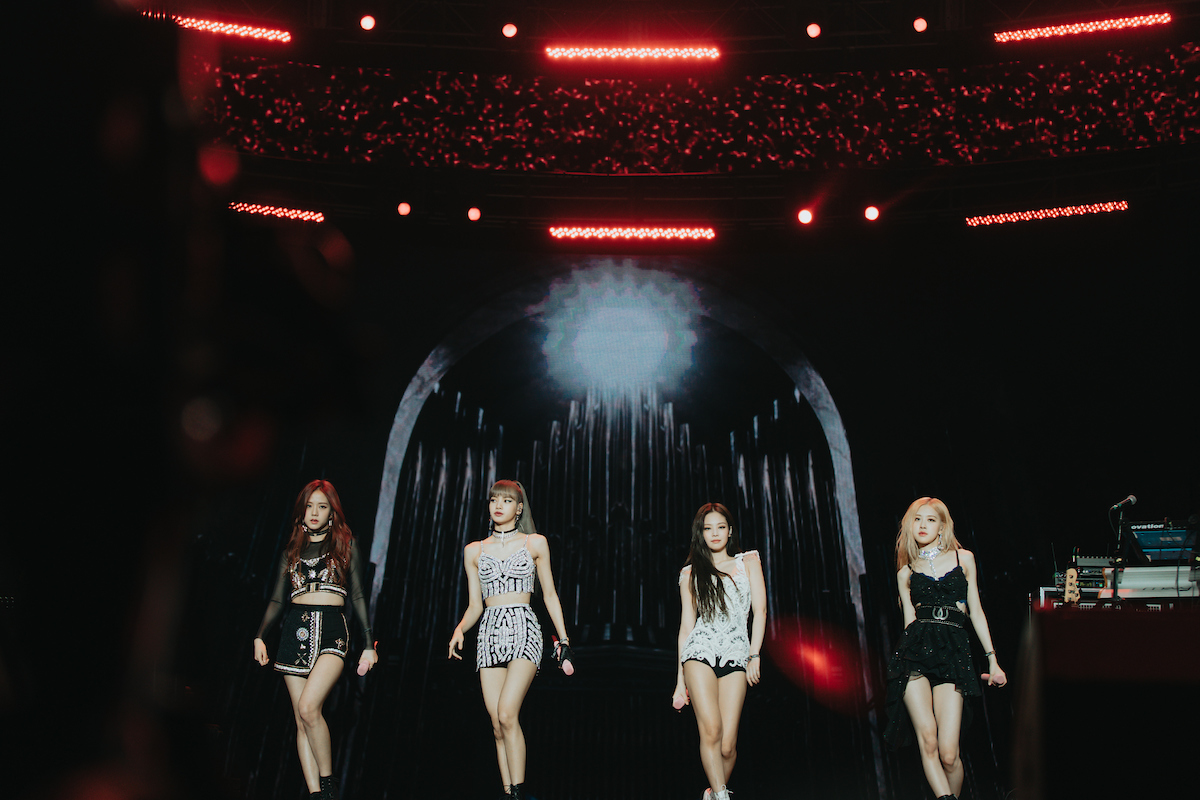 A lot of people were really excited about this.
Los Tucanes de Tijuana had a pretty big crowd for an early afternoon set
The group put on a great set and will not only be back for Weekend Two, but will also perform in Indio in between Coachella weekends at Chella.
Fire!
A blaze broke out a little after 2 am in the camping area.  It was put out quickly by fire crews and no one was injured.
Mmmm…Spicy Pie
Wouldn't be Coachella without it.
Coachella knows what the people like
People just love cacti, man.
Coachella Weekend One continues today (4/13) with Tame Impala,, Weezer, Aphex Twin, and more.
The fest's first weekend then wraps up Sunday (4/14) with Ariana Grande, H.E.R., Bad Bunny, YG, Pusha T, and more.
Not going?  You can still catch the LiveStream here.