Residents of the Coachella Valley have once last chance to buy locals passes to the 2019 Coachella Valley Music and Arts Festival and the 2019 Stagecoach Country Music Festival during a special locals-only wristband sale.
Palm Springs area locals are now able to submit requests for passes through the Coachella website. Order requests will be randomly selected and approved based on residency requirements. If you are one of the lucky CV residents picked, there will be a 4 pass limit per weekend per resident, while supplies last.
Wristbands will be placed on the wrist of the resident purchaser and their guest by the box office staff – and your guests have to be present when that happens (though, they don't have to be a local).  Proof of residency must be shown in the form of a California driver's license or ID card at time of pick up. Passes are non-transferable.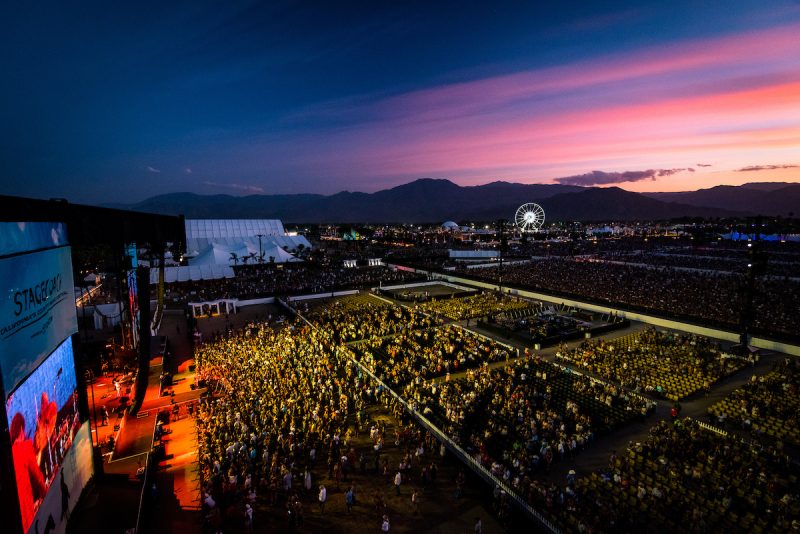 General Admission passes for Stagecoach will be available for $349 and Corral Passes from $899-$1,399 for the locals sale.  Coachella GA for residents will run $429 each with VIP Passes available for $999.
Here are your links for passes:
Those eligible to purchases must reside in one of the following zip codes:
92201
92202
92203
92210
92211
92230
92234
92236
92240
92241
92253
92254
92255
92258
92260
92261 – 92264
92270
92274
92275
92276
92292
Good luck getting those local passes for Coachella and Stagecoach!
Grab Your Tickets to Palm Springs Props and Hops Craft Beer Fest for Half Price
Props and Hops returns to the Palm Springs Air Museum in November. There will be over two dozen breweries, food trucks, live music, and some really cool airplanes. Best of all, for a limited time, you can get tickets for 50% off.