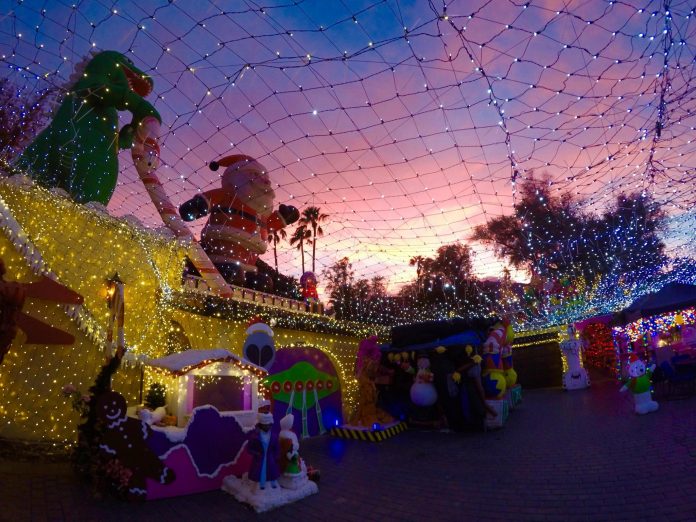 RoboLights – a Palm Springs Holiday tradition right up to when the city gave over $100,000 in taxpayer dollars for it to get lost just before receiving much more than that in free national television exposure – is likely headed to Desert Hot Springs sometime in 2020, but it will be a bit different, with less of a holiday feel, as it goes for more of a year-round experience – which means we might soon learn if RoboLights has the same appeal on a hot July night as it does in the weeks leading up to Christmas.
Brittany Sorrentino, director of Business Development and Sales for Robolights' founder Kenny Irwin, talked about the plans with the Desert Sun.
If all goes according to plan, Robolights will return to the Coachella Valley sometime in 2020 in Desert Hot Springs as Roboworld.

According to Sorrentino, it'll operate beyond December, have less of a holiday theme and include a "more interactive art experience," Sorrentino said.
Would RoboWorld be of interest to locals and tourists the same way RoboLights has been over the years?  Tough to say until we see what, exactly, Irwin has planned for the property and, just a guess here, if he can get his hands on 300 old lawnmowers that he can then turn into a giant bunny robot or whatever.
In Irwin's favor, a tour of multiple Desert Pot Springs dispensaries followed by a stop at RoboWorld might make for one hell of a day in the desert.