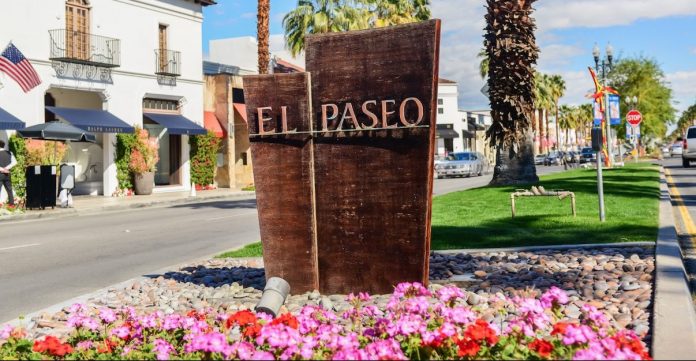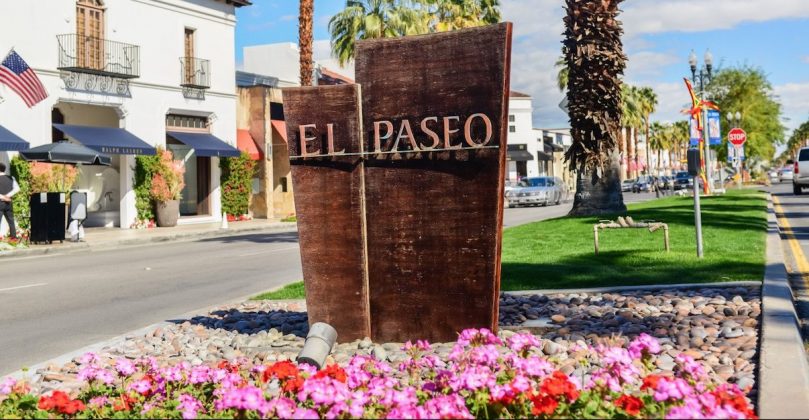 El Paseo, Palm Desert's slowing dying shopping and restaurant district, may have a new plan to whip up some activity on the street: allowing people to open up offices in spaces that are currently reserved for art galleries, MAGA displays, restaurants, and whatever this is.
After years of throwing anything and everything against the wall to see if something sticks – including a movie theater, taller buildings, and balloons! – the Desert Sun now reports the city might allow for more professional businesses to open up offices on the street level.
The move would allow offices on the ground floor, facing El Paseo, where they are currently prohibited except in buildings that existed before 1987, when the zoning for the street was changed.

Professional office space already is allowed on the upper levels of buildings anywhere on the street.

Allowing more on the ground level will help fill vacant storefronts while also adding year-round employees to the street to dine and shop, Associate Planner Kevin Swartz said.
And while it's not quite clear why a a business would want to pay what would surely be an exorbitant rent for the pleasure of having Canadians peer through their windows like they are looking into a fishbowl all day, it is an interesting strategy to try to save a street that is not exactly locals-friendly by adding a bunch of local residents to the buildings from 9 to 5 – all in hopes that they don't brown bag it or walk an extra block to Habit Burger or Blaze Pizza for lunch.