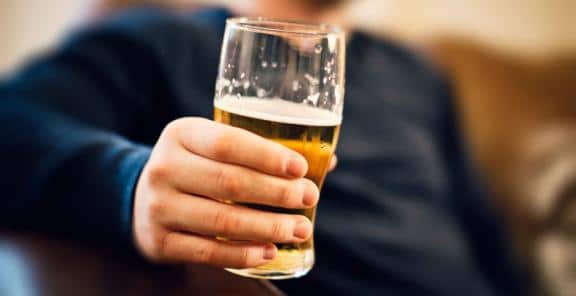 For those who really love getting high and a great craft beer. Lagunitas has brewed up a special batch of brew just for you.
Supercritical is an IPA that the brewery, which was recently purchased by Heineken, made with marijuana terpenes – which Fortune points out are the aromatic compounds from the cannabis plant that give it that familiar smell.
Here's a video from the brewer which explains this in much more detail:
According to the Chicago Tribune, the beer is a a dank, odoriferous IPA with a 6.8 ABV and, "grassy flavors, a decent amount of earthy hop bitterness and a noticeably sticky finish."
And while the beer may taste and smell like weed, don't go ordering one thinking you are going to get the high you normally expect from marijuana as the beer contains no THC.
The beer is in limited release in California only – but, if successful, might be released in the future to other states as well.
Grab Your Tickets to Palm Springs Props and Hops Craft Beer Fest for Half Price
Props and Hops returns to the Palm Springs Air Museum in November. There will be over two dozen breweries, food trucks, live music, and some really cool airplanes. Best of all, for a limited time, you can get tickets for 50% off.