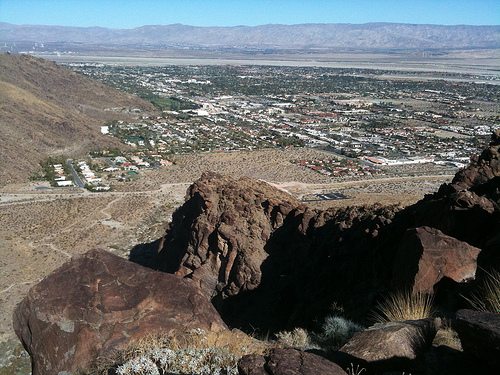 It was a busy day for rescue crews on hiking trails in the Coachella Valley.
A little before 11 am, a hiker suffering from dehydration was rescued on the North Lykken Trail in Palm Springs, according to KESQ. The hiker, a woman from Washington who was hiking with her husband, was taken to safety by helicopter.
Another hiker, who sustained moderate injuries, was also rescued by helicopter in the Painted Canyon area of Thermal. Emergency crews responded to the injured hiker about 12:18 pm, according to Cal Fire.
Inaccessible Rescue – 12:18 pm Painted Canyon, in Thermal. 5 ENG, 1 TRK, 1 CHF. FFs responded to reports of an injured hiker with moderate injuries. Mercy Air en route. #CanyonIncident

— CAL FIRE Riverside (@CALFIRERRU) November 6, 2019
Update: Looks there was yet another rescue in Indio.  Be careful hiking out there, people!
#PalmIncident [UPDATE] 4:00 pm – The patient was transported from the remote area via @RSO helicopter and transported to an awaiting ground ambulance for transport to a local hospital.

— CAL FIRE Riverside (@CALFIRERRU) November 7, 2019