Nothing, and I mean nothing, screams Coachella Fest more than artichokes…amirite?
As the festival approaches, Brandchella season is coming into full swing and is reaching brands that you would never have predicted, including Ocean Mist. The agriculture company has launched their "Peace, Love & Artichokes" campaign which Ocean Mists says is "leveraging a trend of artichoke sales in late winter and educating consumers on the Coachella season."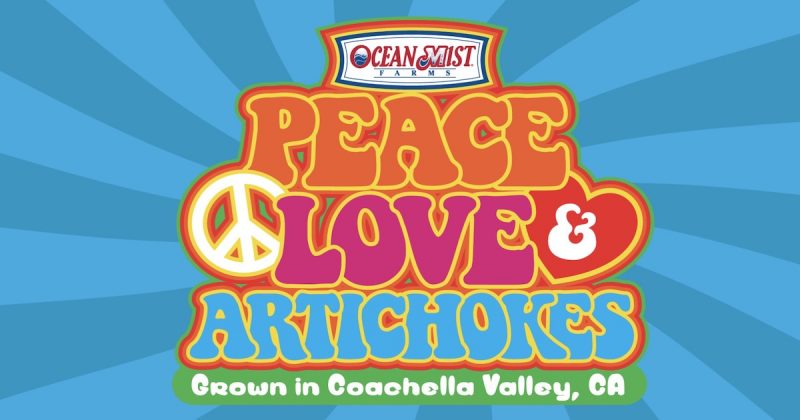 The company is giving away a $1,000 gift card and a "Coachella music festival prize pack" that includes water bottles and ponchos, but does not actually contain tickets to Coachella.
"Furthermore, we hope to build and enhance our community through this promotion," Diana McClean, senior director of marketing at Ocean Mist Farms, said in a press release. "We also seek to inspire those who align with the Coachella festival to give artichokes a try!"
So put the Spicy Pie down, festies – and put some artichokes in your mouth.