Fans attending Beyonce's performance at Weekend Two of the Coachella Music and Arts Festival on Saturday night as she brought back all of the special guests from last weekend – plus J Balvin – and treated fans to a that was almost exactly the same as her groundbreaking performance from last weekend.
After word spread about her performance from Weekend One, their was a huge crowd gathered to see Beyonce at the Coachella stage prior to her 11:05 pm performance – the biggest crowd that I have ever seen at the main stage of the event with a packed crowd that stretched all the way from the stage to the small hill that leads to the concession area.
The changes touted earlier in the week about the performance turned out to be mostly cosmetic as the marching band, dancers, and Beyonce changed from yellow outfits to pink.
The other difference from Weekend One: J Balvin's guesting on "Mi Gente."
Otherwise, the 27-song set list was exactly the same – including Jay-Z showing up for "Déjà Vu" and Solange for "Get Me Bodied."  Kelly Rowland and Michelle Williams also were on hand for a second Destiny's Child reunion.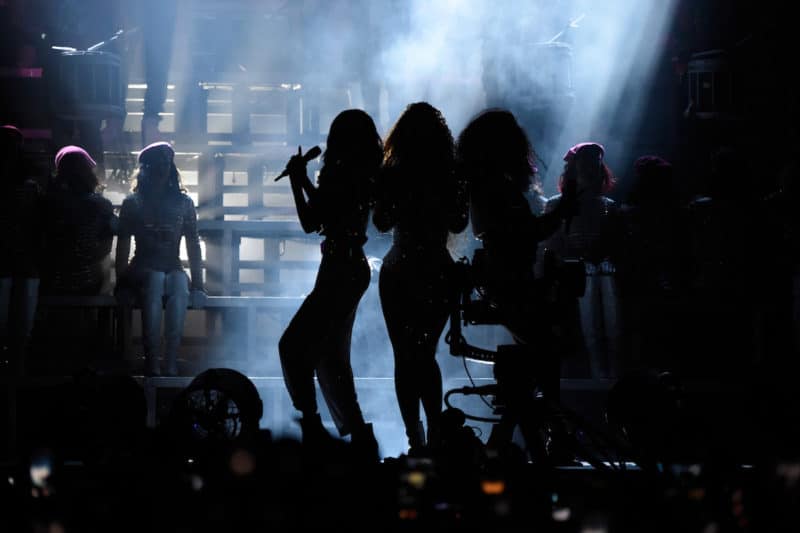 The set ended with a huge fireworks show about 10 minutes after Coachella's 1 am curfew.