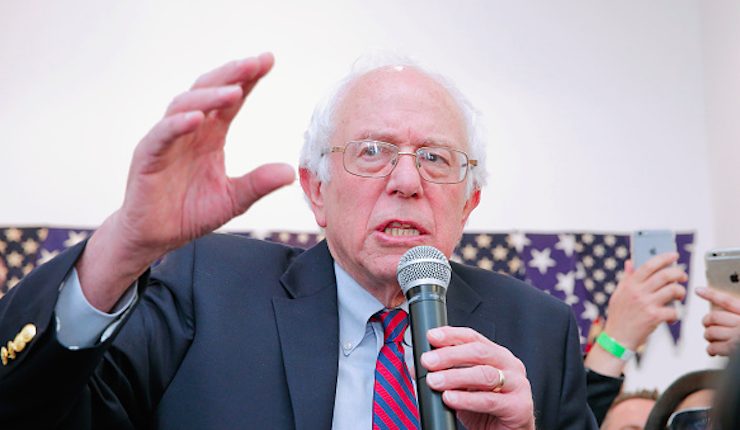 Vermont Senator Bernie Sanders, who surprised everyone grabbing their weekend kettle corn fix with a surprise visit to Palm Springs Village Fest, slept over in Desert Pot Springs Thursday night. Surprisingly, Sanders departed the Desert Friday morning – missing out on a chance to see Lynyrd Skynyrd at the Show or a Journey tribute band at the Rock Yard. Oh well, his loss.
Sanders, according to KESQ, stayed the night at Two Bunch Palms in DHS – and, some claim, he may have actually been there for a few days.
The Senator stayed in "one of the fancier rooms we have," gate attendant Steven Gonzalez told the Desert Sun.  He described the suite as four-rooms surrounding a pool – each with a Jacuzzi and back patios.
He was seen leaving this morning, along with his security detail:
Bernie Sanders leaves Desert Hot Springs pic.twitter.com/31ObRsVFS6

— jay calderon (@jaymcalderon) May 20, 2016
Sanders has several campaign events scheduled Friday in New Mexico, a place you know all about from watching Breaking Bad.
Thank you for your support of Cactus Hugs. Please follow us on Facebook and Twitter to stay up-to-date.