In addition to giving festival goers solid music and tasty food offerings, the 2018 Arroyo Seco Weekend, taking place Saturday and Sunday in Pasadena, will house the Glenfiddich Experimental Dome – giving festival goeres a chance to try out a host of unique offerings from Glenfiddich Scotch Whisky!
Here are the drinks they will have on the menu:
SCOTTISH LEMONADE
Glenfiddich 12 Year Old Single Malt, Honey Syrup, Fresh Lemon, Soda
GLENFIDDICH 14 YEAR OLD FASHIONED
Glenfiddich 14 Year Old Bourbon Barrel Reserve, Demerara Syrup, Angostura Bitters, Grapefruit Peel
HIP HOP
Glenfiddich IPA Cask Reserve, Maple Syrup, Fresh Lemon, Bitterman's Hellfire Shrub, IPA
NITRO MAI TAI
Flor de Cana 7 yr Rum, Curacao, Liquid Alchemist Orgeat, Lime, Tiki bitters
BANANA DAIQUIRI
Flor de Cana 7 yr Rum, Tempus Fugit Crème de Banane, Fresh lime juice
PUNA COLADA
Flor de Cana 7 yr Rum, Bai Puna Coconut Pineapple, Mint
BLISTER IN THE SUN
Flor de Cana 7yr Rum, Montelobos Mezcal, Coco Lopez Coconut Cream, Scrappy's Habanero Bitters
STRAWBERRY RHUBARB DAQUIRI
Flor de Cana 7yr Rum, Strawberry, Rhubarb, Pink Peppercorn, Citrus
HONEYDEW LASSI SNOW CONE
Flor de Cana 7yr Rum, Agave, Honeydew Juice, Vanilla Yogurt, Disco Dust
HORCHATA MORADO
Flor de Cana 7YR Rum, Homemade Almond Milk Horchata, Agave Nectar, Taro Root
PROMISE OF THE REAL
Hendrick's Gin, Amontillado Sherry, Pierre Ferrand Dry Curacao, Bols Genever, Lemon Juice, Simple Syrup, Spearmint
THAT BAT BLACK LICORICE
Hendrick's Gin, Absinthe, Lime, Simple, Black Activated Charcoal, Spearmint
MARYILYN MULESON
Hendrick's Gin, Lime, Top Hat Ginger Beer, Activated Charcoal, Lavender
BUTTERFLY EFFECT
Hendrick's Gin, Jardesca Aperitivo, Chareau Liqueur, Lemon, Butterfly blossoms
SUN GOD
Hendrick's Gin, Lillet Blanc, Fresh Cucumber, Lemon, Soda
ROCKET POP SNOW CONE
Hendrick's Gin, Raspberry Puree, Blue Curacao, Simple Syrup, Glitter
JASMINE EAST SIDE
Hendrick's Gin, Triple Sec, Cucumber, Jasmine, Mint, Citrus
ASTRAL TRAVELING
Milagro Reposado Tequila, Montelobos Mezcal, Cynar, Luxardo, Punt e Mes, Orange Bitters
FELICIDADE
Montelobos Mezcal, St. Germain Elderflower, Agave Nectar, Fresh Lime, Watermelon, Jalapeno, Lime Bitters, Salt
BLUE DREAM
Milagro Silver Tequila, Lime Juice, Agave Nectar, Salt, Orange Bitters, Blue Majik Spirulina
GRAPEFRUIT MULE
Milgro Silver Tequila, Pamplemousse Liqueur, Aperol, Ginger Syrup, Lime, Bittermens Hopped Grapefruit
KULA MULE
Reyka Vodka, Bai Kula Watermelon, ginger, lime
APRICOT RICKEY
Reyka Vodka, Apricot Liqueur, Lime, Bittermens Winter Melon, Salted Apricot
Sounds delicious!
Sponsored
I tried noom and it's honestly the only weight-loss app that has worked for me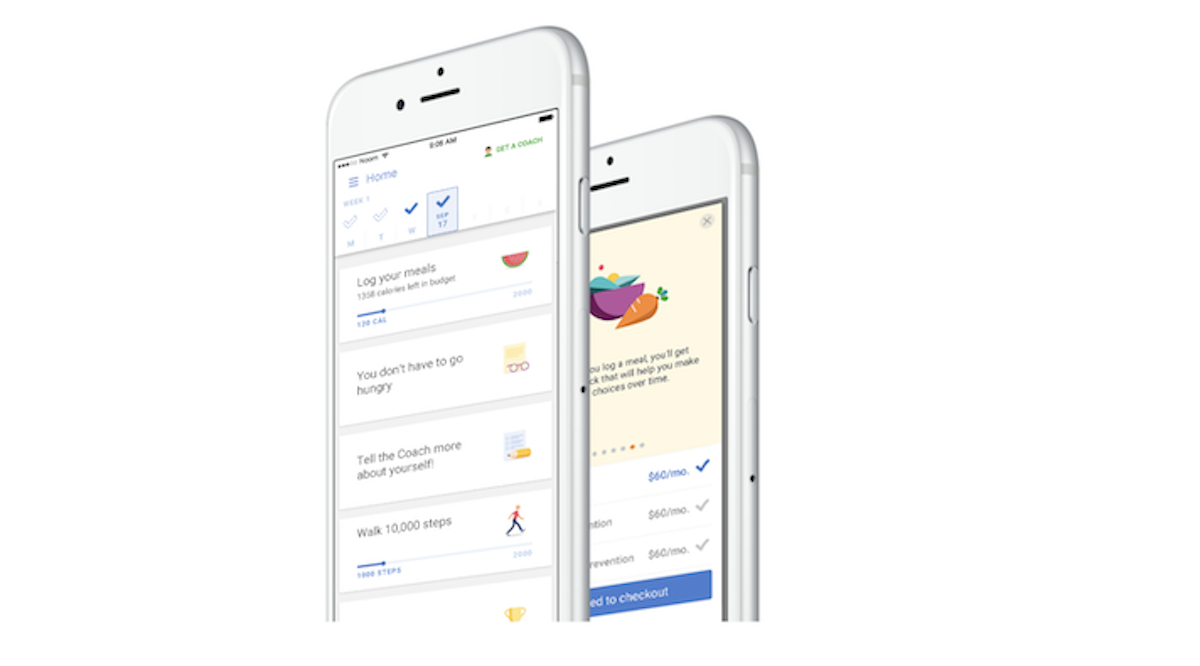 "Holy shit…what is going on?" It's the second time I'd said that in a week as I stood on the scale – only this time it was because I'd lost 7 pounds since I started using the noom app – which bills itself as a lifestyle-builder rather than just a weight-loss app.