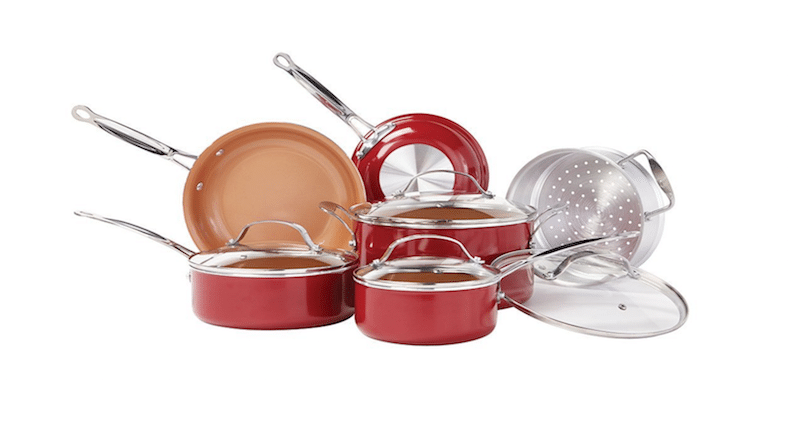 Note: Sometimes we write about stuff we think you'll like. Cactus Hugs has affiliate partnerships, so we might get a share of the revenue from your purchase.
You have been thinking about replacing those old pots and pans you have for a long time now – the lack of any nonstick surface remaining on the surface will do that – and today seems like a good day to pull the trigger.
Amazon has a 10 piece red copper set on sale today only for just $75, which is $25 cheaper than normal. The set, which gets a nice 4.5 out of 5 stars from Amazon reviewers, includes: 8" fry pan; 10" fry pan with lid; 1.5 qt, 2.5 qt, and 6qt sauce pans with lids; and aluminum steamer insert. So yeah, all the stuff you need to make a tasty meal.
The set is a high-performance, ultra-tough, copper-infused collection that includes a high-heat-resistant, PFOA and PTFE-free, scratch-resistant ceramic coating that won't peel, chip, or flake. So you can plan on keeping these around for a while.
Check out the set on Amazon.