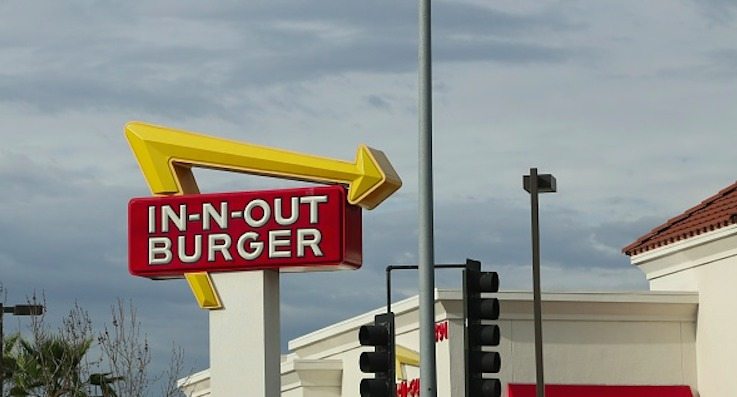 An In-N-Burger might be coming to Rancho Mirage…no, seriously.
It seems odd that a city that isn't a fan of noise, fun, or young people might be home to the burger spot – but, according to the Desert Sun, there will be a public hearing on the potential construction of an In-N-Out at the Rancho Las Palmas shopping center – across from the River in Rancho Mirage.
The public hearing will begin at 2 pm on Thursday, September 12 inside the city council chamber. Yup, they are doing a hearing at 2 pm on a workday, because that's convenient to anyone who is not a retiree.
But, now that I think about it, most of those folks are still up in Canada – which is, perhaps, why the hearing on a burger chain that stays open late, gets crowded, and has large lines at the drive thru will take place during September when Rancho Mirage is a bit of a ghost town.
You know what?  That's a smooth move, Rancho Mirage.
Anyway, you can check out the details about the hearing and the plans for the In-N-Out on Rancho Mirage's website, here.
If an In-N-Out does indeed come to Rancho Mirage, it would be the fifth in the area, joining Cabazon, Indio, La Quinta, and Thousand Palms.