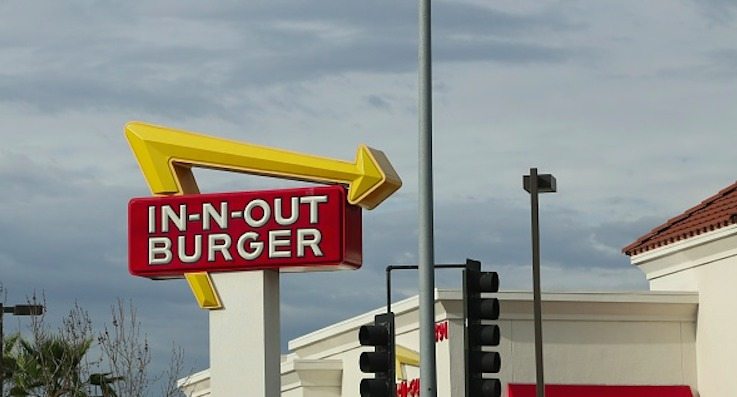 A small group of Rancho Mirage residents have filed a lawsuit against the city in an attempt to thwart construction of a recently approved In-N-Out Burger location that, let's face it, is desperately needed by the city.
Via KESQ:
Members of the organization "Save Rancho Mirage" filed the lawsuit on behalf of the residents. One member of the organization told News Channel 3 "Save Rancho Mirage" is claiming that the city has "violated the California Environmental Quality Act by illegally claiming an exemption – and has illegally changed the zoning for the proposed project site."

Earlier this month, the Rancho Mirage City Council voted 4-0 to approve In-N-Out's location, the Rancho Las Palmas Shopping Center on Highway 111 and Magnesia Falls, right across the street from 'the River.'

"The Project is in direct contravention to the City's own General Plan and zoning requirements, and the requirements of well-established law under CEQA," reads court documents filed by "Save Rancho Mirage."

The organization petition demands that the In-N-Out project be suspended until the city conducts a more thorough study is done to determining whether the project is in compliance with the CEQA, as well as compensation for the cost of the suit and attorney fees.
The attorney's fees compensation may be the most important part of the lawsuit as a GoFundMe for the group was only able to raise $75 despite plenty of media coverage of their sparsely attended protest.
Those against In-N-Out in Rancho Mirage argue that the restaurant will bring traffic and all the crime.  The city argues that the building is equipped to deal with a few extra cars in the area and that the business will provide actual good jobs in the area.