It's the first weekend of December, the weather is finally not a billion degrees, and you haven't started stressing about Christmas shopping or the in-laws coming over just yet.  Yeah, this weekend's definetely got potential, my friend.
Here are five  things you might want to check out happening in Greater Palm Springs
Jim Jefferies – Friday
The Australian stand-up comedic will tell jokes and, just a guess here, talk a little about gun control at The Show at Agua Caliente Casino in Rancho Mirage on Friday night.  Tickets range from $45 to $64.
Tamale Festival – Saturday & Sunday
Assuming you are not that one person in town that hates Mexican food, you can enjoy so many tamales at the two-day International Tamale Festival in downtown Indio Saturday and Sunday.  They have so many darn tamales it's crazy – some with meat, some without, some as dessert, it just goes on and on.  There's also live music, beer gardens, and admission is free.  The tamales are not.
Jewel Holiday Show – Saturday
After all these years, she's still questioning who, exactly, will save your soul…after all the lies that you told, boy!  Jewel has sold over 30 million albums and she'll be performing her hits along with plenty of Christmas tunes as part of her "Handmade Holiday Tour" that hits Fantasy Springs on Saturday.  Tickets are $39 to $59.
Dance to the Holidays – Saturday
Hey it's two of those awesome dancers from that show with C-list celebrities dancing kind of terribly.  Well, the good news is Dancing with the Stars Mirror Ball winners Tony Dovolani and Karina Smirnoff won't have those celebs holding them back when the perform at The Show at Agua Caliente Resort Casino.  They will be joined by finalists from American Idol and So You Think You Can Dance for performances that include all of your favorite Holiday hits on December 3rd at Agua Caliente Resort Casino.  Tickets are $75 to $350.
The Christmas Parade and the Tram Tree Lighting – Saturday & Sunday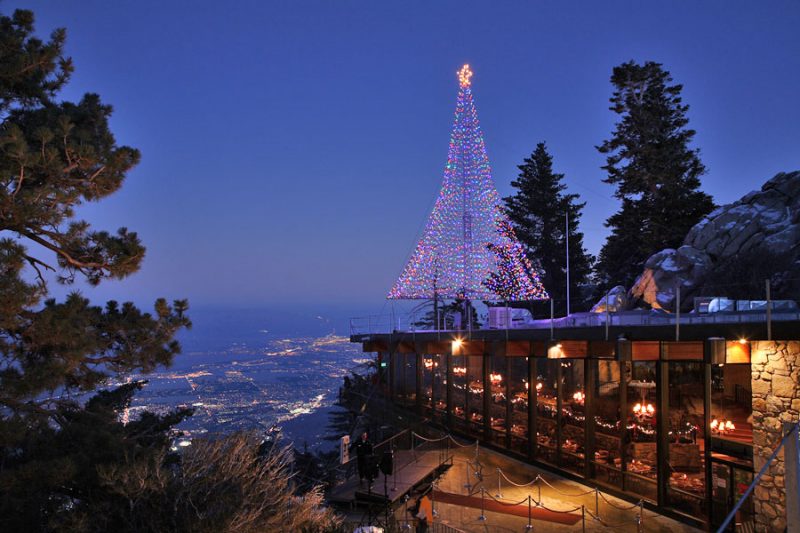 The annual Palm Springs Festival of Lights Parade, that you most likely remember for being prominently featured in one of the most unintentionally hilarious Christmas movies of all time, is happening on Saturday night in downtown Palm Springs.  The following night you can take a ride up to the mountains to check out the Palm Springs Aerial Tramway's tree lighting happens Sunday, Dec. 3.
Enjoy your weekend!!