Sometimes we write about stuff we think you'll like. Cactus Hugs has affiliate partnerships, so we might get a share of the revenue from your purchase.
Father's Day is this Sunday and it's as good as time as ever for you to show the old man a little appreciation. This year, don't do it with a tie or some socks, do it with something your pops might actually like with one of these five last minute gifts.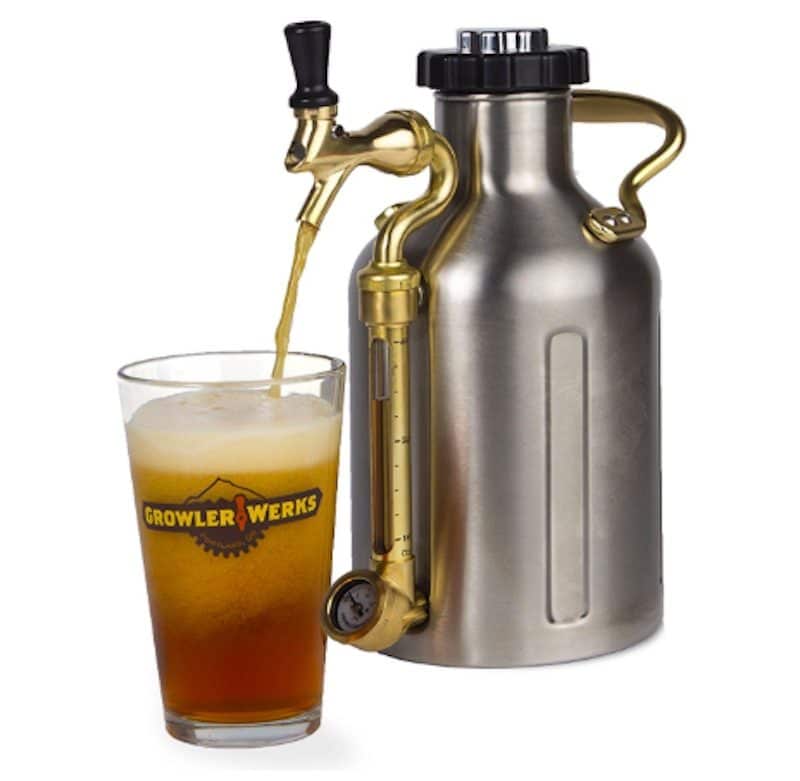 If you pops loves beer, he will loves this growler.  My wife got me one for Christmas and it's legit!  Unlike a regular glass growler, this $149 stainless steel model won't only keep your beer cold, it will keep it fresh and carbonated for up to two weeks.   Your dad can enjoy his favorite microbrew at home or take it to parties and events to share his favorite brew with friends.
(Amazon)
Send dad to check out a flick or two with a Fandango gift card that will let him pick the movie he wants to see and, at many theaters, even pick his seat in advance.  There's a lot of big movies on the way this summer including Jurassic World 2, Ant-Man and the Wasp, and Mission Impossible Part 17 – and, since dad won't have to pay for his ticket, he can afford a beer while he watches.  Fandango gives you the option to grab a plastic gift card – or, if you are running last minute or if dad is far away, you can also send an email version.
(Fandango)
BMW Performance Center
Does your dad spend part of every weekend watching auto racing, dreaming that one day he could do it himself. Well, make that dream a reality by grabbing a Groupon from the BMW Performance Center at the Thermal Club in the east Coachella Valley. A 2-hour session is marked down over 40% and can be yours for $171. If you really want to treat dad, grab the half-day session for $324.
(Groupon)
If your pops constantly yells at the television, this gift will be perfect – as he will now have someone to talk back.  With the Amazon Fire TV Cube ($119) , dad can ask Alexa to turn on the TV, dim the lights, choose what to play on the television (even from your cable box!), and more – and all without leaving the couch or even using a remote control.  Bonus: the device doesn't ship until next week, so if you need a super-last minute gift, your dad will never know you ordered it right before taking him to lunch.
(Amazon)
Let your dad know he is the best dad in the galaxy with a shirt that says just that – plus Darth Vader.  You can grab this tee for $20 – but, be warned: there are going the be a lot of "I am your father" quotes after he puts it on.