Note: Sometimes we write about stuff we think you'll like and save some cash on. Cactus Hugs has affiliate partnerships, so we might get a share of the revenue from your purchase.
Waking up Christmas morning and finding some cool stuff in your stocking is always a rad feeling. But hey, not everyone is a millionaire. So, if you are looking for some cool gifts for your friends, family, and coworkers, and you don't want to spend a fortune, you can still grab them some awesome things from Amazon for under $20.
Listed in no particular order.
An Extra-Long Charging Cable
How annoying is it that the charging cable that came with your phone gives you about 1 foot to work with?  Screw that.  Your friends will love being able to charge their phone and still have the ability to check their fantasy team, make a call, or send a message from 8 feet away on their couch.
Anker PowerLine+ Lightning Cable: $17.99
A Cool Cactus Pillow
For some reason, this pillow really caught our eye ;-). No, we didn't make it, but we wish we did, because it's awesome and we want 50 of them.
Please Hug Me Cactus Throw Pillow: $8.99
A Reusable Shopping Bad that Folds Up to the Size of an Envelope
So, it's a fact of life now, when you shop, you bring your reusable bags with you. But, some of those bags end up taking up a ton of space in your trunks and then you have to walk around with the huge thing. But not this bad boy, it folds up to the size of an envelope. It's also sturdy af and can hold up to 50 pounds. Plus it comes in some cool patterns and colors.
Exploding Kittens – A Super-Fun Card Game
The Holidays means a lot of parties and time with friends and family. Playing a game is always a fun idea and Exploding Kittens is not only a blast, but everyone can learn to play in a matter of a couple of minutes. Also, and this is important, no actual kittens explode in this game, so your cat will be fine with it.
A Water Bottle with a Compartment for Your Keys
That trip to the gym is made just a little bit easier with this bottle that has a compartment where you can stash your keys, cash, or whatever – yet still has room to fit 24 ounces of delicious, hydrating water.
Contigo Kangaroo Water Bottle: $12
A Small Electric Milk Frother
Your friends can save a boatload of cash by skipping those expensive coffee shop drinks and just making tasty beverages at home with this small and effective electric foam maker.
2 Freakin' Pounds of Starburst
Starburst is a really good candy. Two pounds is a lot of it.
Cherry Starburst, 2 Pounds: $20
Smart Light Bulb
Put your light on a timer, tell Alexa to turn it on, or control it from your phone while you're not even home – smart bulbs give you a ton of control and this one gets 4 out of 5 stars with over 2,200 reviews.
TP-Link Kasa Smart WiFi LED Light Bulb; $20
A Pack of Stainless Steel Straws
Using these is just much better for the environment and they come with a cleaning brush so you can use them again and again. These are the perfect gift for your friends that are environmentalists or just to screw with your dad who won't stop complaining about California's new straw laws.
Sipwell 4-pack of Stainless Steel Drinking Straws with Cleaner: $7
Watch Ya' Mouth
Another easy to learn game that is fun for the whole family.
Watch Ya' Mouth Family Edition: $16
Cable Clips
It's annoying when a cable keeps falling out of your laptop, but it can easily be stopped with these nifty clips. You get six of them per pack and they'll keep your cords from slipping and keep them organized.
Shintop Cable Clips: $6
3-in-1 Avocado Slicer
This bad boy will slice your avocado in half, remove the pit, then cut it into perfect slices. It's perfect for the guacamole or avocado toast lover on your list.
OXO Good Grips Avocado Slicer: $10
Palm Springs Tee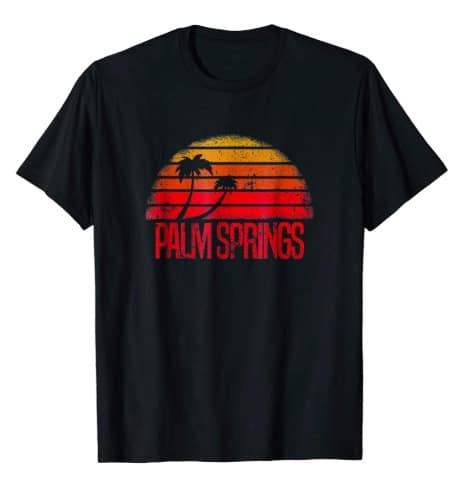 Show some love for your hometown or send a shirt for your relatives to wear while freezing their asses off during the frigid winter elsewhere. This cool retro shirt is a great gift for locals and those outside of the Coachella Valley.
Palm Springs Retro T-Shirt: $17
Whiskey Ice Molds
Sip on your whiskey while chilling it with a round, awesome sphere. These molds make it easy for your whiskey-loving friends to make the perfect ice sphere, every time.
Gift Cards
Still stumped? That's fine. Just grab them a gift card. There are a ton of them listed here so you can get them a gift card for exactly what they want.
Thanks for reading.  Have a great Christmas and Holiday Season!